Your Excellency,
The Committee to Protect Journalists is deeply troubled by a campaign of harassment and intimidation against Stanislav Dmitriyevsky in retaliation for his newspaper's reporting on the war in Chechnya. The persecution of Dmitriyevsky is part of a broader government campaign to obstruct the work of independent media reporting on Chechnya.
Dmitriyevsky is the director of the human rights organization Russian-Chechen Friendship Society (RCFS), and editor-in-chief of its newspaper, Pravo-Zashchita (Rights Defense). The newspaper, which is based in Nizhny Novgorod, is viewed by Russian journalists as one of the few remaining sources of independent news about Chechnya. Pravo-Zashchita, a monthly with a circulation of 5,000, is distributed in the North Caucasus and several Russian cities.
On September 2, the Nizhny Novgorod regional prosecutor's office criminally charged Dmitrievsky with inciting ethnic and religious hatred for publishing in the March and April 2004 editions of Pravo-Zashchita statements made by two Chechen rebel leaders calling for peace talks. Prosecutors consider the statements calls for extremist action, The Moscow Times reported. Dmitriyevsky faces up to five years in prison if convicted. No hearing has yet been scheduled, according to local and international press reports.
On September 22, Dmitriyevsky was summoned for questioning as a witness in a separate criminal case against the RCFS for tax evasion that was initiated by the investigation department at the Nizhny Novgorod Interior Ministry. The criminal case emerged one month after the federal tax service had accused the RCFS of tax evasion and had frozen its bank account.
The RCFS disputes the tax charges. The organization has received a total of US$170,000 since 2001 from the U.S.-government funded National Endowment for Democracy and is exempt from taxes under a 1992 agreement between the United States and Russia. The federal tax service now demands that RCFS pay one million rubles (US$35,000) in back taxes and fines, The New York Times reported.
Oksana Chelysheva, editor at the Information Center of the Russian-Chechen Friendship Society, told CPJ that the penalty would destroy RCFS financially. A court hearing in the tax case is scheduled for October 26.
The persecution of Dmitriyevsky and the RCFS dates back to last fall. On November 26, 2004, the Nizhny Novgorod regional prosecutor's office summoned Dmitriyevsky for questioning about articles published earlier that year. The March 2004 edition of Pravo-Zashchita included a statement made by the London-based Chechen rebel leader Akhmed Zakayev, and the April-May 2004 edition included an address made by Chechen rebel leader Aslan Maskhadov to the European Parliament in Strasbourg. Both statements called for the peaceful resolution of the armed conflict in Chechnya and contained criticism of human rights abuses committed by Russian forces in Chechnya.
On January 11, 2005, the Nizhny Novgorod regional prosecutor's office launched a criminal investigation against Pravo-Zashchita in retaliation for publishing those statements and initially Dmitriyevsky was questioned but not charged. On January 20, FSB agents questioned Dmitriyevsky about the newspaper's sources of financing, according to local press reports. Later that day, four FSB agents raided the RCFS office in Nizhny Novgorod without a search warrant, seizing registration documents, back issues of Pravo-Zashchita, and work contracts for RCFS staffers in Nizhny Novgorod and in Chechnya that contained the home addresses of employees, according to local press reports. In the weeks after Dmitriyevsky was questioned, FSB agents questioned eight Nizhny Novgorod-based RCFS employees, and three Chechnya-based RCFS current and former employees.
On March 14, printed leaflets were distributed near the Nizhny Novgorod home of Information Center editor Chelysheva, threatening her with violence in retaliation to her work at the RCFS. Chelysheva reported the threats to local authorities, and a district prosecutor's office in Nizhny Novgorod opened a short-lived criminal investigation that was halted because "it was impossible to establish perpetrators in the crime," RCFS reported.
On September 9, leaflets containing death threats, this time directed at both Chelysheva and Dmitriyevsky, were plastered on the walls at Dmitriyevsky's apartment building and on his apartment door. Dmitriyesvky reported the threats immediately, but it took the Nizhny Novgorod police 20 days to respond to his report and invite him to give his account. To this day, authorities have not opened a criminal case to investigate the threats.
Your Excellency, we call on you to do everything within your power to see that Russian authorities immediately drop the politically motivated criminal charges against Stanislav Dmitriyevsky, and investigate the threats made against him and Oksana Chelysheva.
Pravo-Zashchita is a critical source of news for people in Russia and we call on you to ensure that authorities cease their harassment of the newspaper and the Russian-Chechen Friendship Society, which publishes it.
Thank you for your attention to this urgent matter. We await your reply.
Sincerely,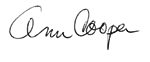 Ann Cooper
Executive Director