Your Excellency:
The Committee to Protect Journalists condemns the ongoing harassment of prominent writer and medical doctor Nguyen Dan Que. Although he was released from prison in February, Que continues to face harsh restrictions on his movements and communication with others. He is barred from sending material online and seeking employment.
Que, an endocrinologist, is a prominent writer who has spent nearly 20 years in prison since his first arrest in 1978.
Most recently, he was jailed in March 2003 outside his home in Ho Chi Minh City. The arrest came just days after he had issued a statement titled "Communiqué on Freedom of Information in Vietnam," in which he criticized the government's refusal to implement political reforms and lift controls on the media. In July 2004, he was sentenced to 30 months in prison for "taking advantage of democratic rights to infringe upon the interests of the state."
He was freed in February in an amnesty that covered several high-profile political prisoners, yet he continues to live under constant surveillance by police officers stationed next to his house, as well as by undercover and uniformed officers assigned to guard his home. Officers have told him to seek approval before leaving his house, and he is forbidden to leave Ho Chi Minh City. Visitors to his house have been followed, threatened, and harassed, according to Que's brother Nguyen Quan.
Que also faces harsh restrictions on communication. A computer confiscated by police in 2003 has not been returned. Que is not allowed a home telephone line, Internet access, or a fax machine. He is forbidden from distributing any written material, according to his brother.
In addition, Que cannot seek employment because confiscated personal documents, including his official identification and medical certificate, were not returned when he was released from jail.
Harassment of Que increased after he was interviewed by Voice of America radio in March, according to his brother. In that interview, he criticized government censorship of the media, restrictions on religious and political activity, and the imprisonment of political activists. He called for democracy and reform, including the end of jamming of U.S.-funded radio stations such as Radio Free Asia and Voice of America.
Your Excellency, there are at present three other writers imprisoned in Vietnam–Pham Hong Son, Nguyen Khac Toan and Nguyen Vu Binh. Their unjust detention and the ongoing harassment and intimidation of Nguyen Dan Que constitute an attack on the freedom to exchange information and ideas. We respectfully remind Your Excellency that freedom of expression is a basic human right that is guaranteed by the Vietnamese Constitution and the International Covenant on Civil and Political Rights, which Vietnam has signed.
In recent years, your government has attained impressive levels of economic growth, lifting many of its citizens out of poverty. But restrictions on the exchange of information and ideas in Vietnam seriously endanger the stability of this progress, and unfairly prevent Vietnamese citizens from participating in the future of their country.
As a nonprofit, nongovernmental organization of journalists dedicated to defending our colleagues worldwide, we call on your government to allow Nguyen Dan Que to live and work freely, and we renew our appeal for the release of all journalists imprisoned for their work.
Thank you for your attention to this urgent matter. We await your response.
Sincerely,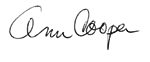 Ann Cooper
Executive Director