Dear General Casey,
The Committee to Protect Journalists is alarmed by recent incidents in which journalists have come under fire from U.S. and Iraqi forces at checkpoints near the International Zone in Baghdad.
Around 9:30 a.m. on October 3, Wall Street Journal reporter Farnaz Fassihi and her driver came under fire from U.S. troops at Checkpoint 3, the only access to the International Zone for media. The driver was attempting to pick up Fassihi. A U.S. soldier in a Humvee fired a warning shot above the car as Fassihi was about to cross the street to get in it, she told CPJ. As she and the driver left they were stopped by Iraqi and American soldiers who shouted that they would shoot the two of them if they again slowed down or stopped near the checkpoint. Fassihi said there were no signs or indications that cars were forbidden from stopping in the area.
At 11:00 a.m. that morning, National Public Radio senior producer J.J. Sutherland and his driver came under fire at the same location. Sutherland's driver was dropping him off about 100 meters from the checkpoint when they were fired upon. "Immediately the Iraqi guards began yelling and shooting warning shots over my head, close enough that I could hear the snap of the bullets as they passed by," he said. Sutherland noted that he "did not see the American forces present doing anything to try to prevent what could easily have turned out to be a tragic incident." Like Fassihi he observed an absence of any indication that vehicles were barred from stopping at the location.
Journalists have told CPJ of several similar incidents involving members of the media that have occurred in recent weeks at U.S. checkpoints near the International Zone.
Journalists in Baghdad are expected to report from the International Zone where they attend press conferences, interview U.S. and Iraqi officials, and join military units for assignments as "embedded" journalists. It is essential that they are able to report the news there and elsewhere in Iraq without having their lives placed in danger by the U.S. and Iraqi military.
We believe these recent incidents highlight the ongoing threat that checkpoints pose to all civilians in Iraq, including members of the press. Earlier this year, CPJ and Human Rights Watch wrote jointly to Secretary of Defense Donald Rumsfeld describing incidents in which flawed checkpoint procedures have endangered the lives of civilians. The letter also discussed the U.S. military's own investigation into the March 4 checkpoint shooting that killed Italian intelligence officer Nicola Calipari and wounded journalist Giuliana Sgrena. It included recommendations for improving the safety of civilians approaching checkpoints, including the use of signs and other warnings. The recent checkpoint shootings indicate that these recommendations have not been implemented.
Last month, U.S. Senator John Warner, chairman of the Senate Armed Services Committee, urged you and Secretary Rumsfeld to address concerns about the safety of journalists in Iraq. Senator Warner's request came after he had received copies of letters that CPJ wrote to the Secretary, including our joint letter with Human Rights Watch about checkpoint safety. During that meeting you told the committee that you would follow up the request and "work through some of their concerns" with journalists in Baghdad, adding that "It's an issue that we take very seriously."
Immediately following the Senate testimony we requested a meeting with Secretary Rumsfeld. In the meantime, we call on you to take steps now to ensure that these incidents are thoroughly investigated and that the lives of journalists and other civilians are not endangered.
Sincerely,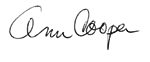 Ann Cooper
Executive Director