Your Excellency:
The Committee to Protect Journalists is deeply concerned about your regime's ongoing crackdown on independent journalists and media. Your government's actions are especially troubling in the aftermath of the May 13 unrest in the northeast city of Andijan, during which security forces opened fire on antigovernment demonstrators, killing between 500 and 1,000 civilians, according to local and international human rights organizations and eyewitness accounts.
In particular, we are very concerned about Uzbek authorities' campaign of harassment against Tulkin Karayev, a local correspondent for the London-based Institute for War and Peace Reporting (IWPR), which often reports on current events in Central Asia.
Karayev was forced to flee Uzbekistan in early July after enduring detention, threats, and confiscation of his passport in retaliation for his work. In mid-July, Karayev contacted CPJ from an undisclosed location and said that he had received word that government agents were seeking to coerce neighbors and friends to file false complaints against him.
In a separate case, Kyrgyz journalist Erkin Yakubjanov was detained for 11 days without charge. Yakubjanov was taken into custody by Uzbek border guards at the Dustlik checkpoint on July 18 as he tried to cross into the Uzbek side of the Ferghana Valley. Yakubjanov was traveling to Andijan to prepare a report for the radio project "Dolina Mira" (Valley of Peace), which is supported by the Danish media organization International Media Support (IMS). Border guards detained him, claiming he tried to interview them without proper accreditation, IMS representative Michael Andersen told CPJ.
Yakubjanov was later transferred to a Security Services (SNB) detention center in the capital, Tashkent, and kept there until July 29, when authorities released him without explanation. "Dolina Mira," a series of radio reports focusing on life in the Ferghana Valley, is jointly prepared by Kyrgyz, Tajik and Uzbek journalists. The project has been well-received by listeners in all three countries, particularly since Uzbek authorities have censored information from Andijan after the May 13 unrest.
These cases occur against a deeply troubling backdrop of harassment of independent journalists.
Your government is now prosecuting the Tashkent branch of Internews Network, a U.S.-based media training and advocacy group, on charges of publishing information and producing videos without a license. The organization disputes the charges. Former Internews director Khalida Anarbayeva and accountant Olga Narmuradova went on trial July 18 at the Yakkasaroy District Court in Tashkent and face up to six months in prison if convicted. The prosecution has also called for the closure of Internews offices. The minister of justice has called on Internews to stop educating lawyers on media issues, to close its media resource center for Ferghana Valley, and to halt the publication of its periodicals
Although the trial was supposed to be open to the public, the judge ordered journalists, representatives of media and human rights organizations, and international diplomats out of the courtroom, according to Internews lawyer Fyodor Kravchenko and press reports.
Internews said it has not produced videos or information without a license; instead, the group said it trained Uzbek television stations to produce their own reports on issues such as human rights, The Associated Press reported. Uzbek authorities have a record of harassing Internews. In September 2004, ahead of parliamentary elections, a Tashkent court shut the organization for six months for such technical violations as a failure to register their logo.
Your Excellency, your government has closed media outlets and harassed journalists whose reporting has diverged from official government positions. The practice has intensified in the past two and a half months, and state media have called such journalists and media outlets "enemies" of Uzbekistan. At the same time, your administration has repeatedly rejected calls from the United Nations, the European Union, and NATO for an international fact-finding investigation into the Andijan crisis. Instead, your government has maintained a virtual information blockade on Andijan and said that the unrest claimed 187 victims–a figure several times lower than estimates provided by witnesses and human rights organizations.
This discrepancy is deeply disturbing coming amid your administration's insistence on secrecy and reluctance to provide factual details about events in Andijan. Since the May 13 unrest, Andijan has been closed to international reporters and media, and local and international human rights organizations have reported many instances of detentions, threats, legal harassment, and torture of independent and opposition journalists and human rights activists.
The Committee to Protect Journalists calls on you to halt your government's campaign of harassment against the independent press. We urge you to halt the politically motivated prosecution of Internews officials and allow the organization to operate without fear of harassment. We further call on you to ensure that authorities in Karshi stop their harassment of IWPR correspondent Tulkin Karayev and guarantee his safety so that he may return to Uzbekistan and work without fear of retaliation.
Thank you for your attention to this urgent matter. We await your reply.
Sincerely,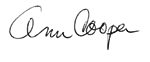 Ann Cooper
Executive Director