Your Excellency:
The Committee to Protect Journalists is alarmed by the charge of espionage leveled on Friday against Straits Times reporter Ching Cheong, who has been detained since April without access to legal representation or his family. As an independent organization of journalists dedicated to defending our colleagues worldwide, we are gravely concerned that a pattern of using national security charges against journalists is seriously inhibiting the ability of the press to cover important events in China.
Ching's wife, Mary Lau, has said that authorities detained Ching, a veteran Hong Kong reporter who was China correspondent for the Singapore daily, in Guangzhou on April 22 while he was attempting to obtain the transcript of interviews of the ousted leader Zhao Ziyang. Zhao died this year after spending 15 years under house arrest for opposing the military crackdown at Tiananmen Square in 1989.
In May, the Foreign Ministry responded to news reports about the journalist's imprisonment by stating that Ching had admitted his involvement in espionage. Authorities did not provide evidence for the accusation, and Ching's employers and family were unable to contact him directly to seek his version of events, or to provide him with legal counsel. Ching was held under house arrest in Beijing.
Xinhua News Agency reported on Friday that Ching has been charged with spying for Taiwan. The report said that Ching has been accused of collecting millions of Hong Kong dollars between early 2000 and March 2005 for the purpose of "setting up channels of espionage in Hong Kong and the island" on the instructions of Taiwan's National Security Bureau. Authorities allege that Ching used the name Chen Yuanchun to buy information on "China's political, economic and especially military affairs," including some classified as "top secret," and passed it on to Taiwanese intelligence, harming national security.
This charge can result in the death penalty under Chinese law.
Your Excellency, we are concerned that Ching's imprisonment may be part of a recurring trend of using national security legislation against reporters who seek political, economic, or military information as part of their journalistic work. Journalists currently jailed for national security offenses include Jiang Weiping, imprisoned since December 2000 and serving a six-year sentence for exposing corruption scandals involving officials in northeastern China; Zhao Yan, a New York Times researcher held since September 2004 for leaking state secrets after the newspaper correctly predicted the retirement of Jiang Zemin; and Shi Tao, sentenced in April to 10 years in prison for posting online his notes from Propaganda Department directives. We believe these journalists did not endanger national security and were unjustly penalized for legitimate journalistic activities.
Ching's family maintains that Ching is innocent. CPJ believes that the charges against him are false and that any efforts to obtain information were conducted in connection with his journalism. If your government has any evidence to substantiate the charges against him, we call on you to disclose it publicly.
Your government's accusations against Ching are severe. It is crucial therefore that Ching have immediate access to legal representation of his choosing, a right guaranteed by Chinese law. We urge you to ensure that the espionage charge is not used as a pretext for denying family or lawyer visits with Ching, or for obstructing the defense counsel's access to any evidence that the government may present in this case.
Thank you for your attention to this urgent matter. We await your response.
Sincerely,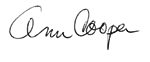 Ann Cooper
Executive Director