Dear Minister Lavrov:
The Committee to Protect Journalists is alarmed by the Foreign Ministry's pattern of using accreditation, visa and other regulations to control and intimidate journalists reporting on the war in Chechnya for foreign media. The Foreign Ministry escalated this campaign against foreign news media by moving this week to bar the U.S. television network ABC from reporting in Russia.
The Foreign Ministry said in a statement Tuesday that ABC reporters have been denied access to government officials and that their accreditations will not be renewed when they expire. Authorities took this step after the network broadcast an interview with Chechen rebel leader Shamil Basayev on its news program, "Nightline," on July 28.
"ABC is undesirable for contact with all Russian government organizations and bodies," the ministry's statement said. It criticized the Basayev interview as "clearly supporting the propaganda of terrorism" with "calls for violence against Russian citizens."
"Nightline" anchor Ted Koppel said last week that "broadcasting an interview with someone does not imply any sort of approval of that person or his actions." Basayev has taken responsibility for many violent actions, including the deadly September 2004 attack on a school in Beslan that claimed the lives of 331 hostages.
The Foreign Ministry said that it also would investigate Russian journalist Andrei Babitsky, who conducted the interview, for possible accreditation violations. Babitsky himself has been persecuted for his reporting in Chechnya, most notably in 2000 when he was secretly detained by Russian soldiers near the Chechen capital, Grozny.
Your decision this week follows two similar recent actions. Already in 2005, authorities pressured Britain and Sweden after independent media in those countries aired interviews with Basayev. On March 24, the Russian embassy in Stockholm criticized the independent Swedish news agency TT for broadcasting a similar interview with Basayev. A month earlier, on February 3, the Russian Foreign Ministry requested that British authorities prevent the independent television station Channel 4 from broadcasting an interview with Basayev. The British Foreign Office said it could not interfere with the station's editorial policies.
The policy of suppressing news reporting about Chechnya dates to the beginning of President Vladimir Putin's tenure when the secretary of Russia's Security Council, Sergei Ivanov, demanded that Azeri authorities investigate the independent ANS television channel for its interview with a Chechen field commander in July 2000.
CPJ has documented a number of instances in which the Foreign Ministry has withheld accreditation from other journalists in apparent retaliation for independent reporting on Chechnya. Several journalists from the North Caucasus Service of the U.S.-government funded Radio Free Europe/Radio Liberty told CPJ that the Foreign Ministry continues to deny them accreditation, ensuring that they remain vulnerable to harassment.
But the most alarming case dates to December 2002, when the Moscow bureau of Agence France-Presse (AFP) applied for accreditation for Ali Astamirov, a Chechen journalist working in Nazran, Ingushetia. The Foreign Ministry took no action on the application for months; in the meantime, police officers and agents from the Federal Security Service (FSB) detained and questioned Astamirov repeatedly about his reporting on human rights abuses by Russian authorities against Chechen refugees. A series of anonymous death threats were made against him during this time.
On July 6, 2003, unidentified armed assailants abducted Astamirov just after he had met with an FSB officer who had summoned him. That same day, the Foreign Ministry informed an AFP representative that Astamirov would not be granted accreditation because the FSB refused to authorize the request. Astamirov has not been seen since.
The Foreign Ministry has also used visa applications as a tool to bar journalists from reporting on the war in Chechnya. The Russian Embassy in Denmark rejected a visa application in October 2003 by Vibeke Sperling, a senior reporter for one of the country's largest dailies, Politiken, after she had criticized the war in Chechnya and human rights abuses. Sperling said an embassy official told her that her reporting was wrong, and she later learned that then-Foreign Minister Igor Ivanov had personally ordered the visa denial, The Moscow Times reported. Other foreign correspondents have reported similar visa denials from the Foreign Ministry after writing about the war in Chechnya.
These actions are clearly designed to intimidate foreign journalists into censoring their news reporting on the war in Chechnya. They reflect the Kremlin's growing intolerance of criticism on matters of compelling public interest. They have contributed to a dramatic decline in press freedom in Russia, undermining your nation's international standing. And they have effectively denied your citizens and the rest of the world essential information about the war in Chechnya.
We call on you to abandon these policies and practices, which are antithetical to a free society, and we urge you to reverse your decision on ABC News immediately. Thank you for your attention to this urgent matter. We await your reply.
Sincerely,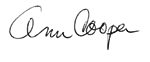 Ann Cooper
Executive Director