Your Excellency:
The Committee to Protect Journalists is deeply troubled by the criminal prosecution of three Chadian journalists in connection with their work. One of these journalists, Michaël Didama of the private weekly Le Temps, remains in jail in the capital, N'Djamena, more than two weeks after his initial arrest.
On Monday, a court granted Ngaradoumbé Samory and Garondé Djarma a provisional release on procedural grounds. Samory, editor of the private weekly L'Observateur, and Djarma, a freelance writer who contributes to local newspapers, had been in jail since their arrest on June 21. Both are charged with defamation and "incitement to hatred," criminal charges under Chadian law.
The charges stem from an opinion piece written by Djarma and published in Samory's L'Observateur that criticized Your Excellency and a constitutional amendment allowing you to stay in office for a third term, according to local sources. Samory was also questioned in connection with an open letter published in L'Observateur under a pseudonym and written on behalf of detained members of a minority ethnic group. The letter had landed the journalist in prison for three days in early June.
Didama faces charges of defamation and incitement to hatred, violence, and rebellion, stemming from reports published in Le Temps in May, according to local sources. One article reported a resurgence of anti-government rebel movements in eastern Chad, while the second described an alleged massacre of civilians in the same region and was accompanied by a front-page photo of some of the victims.
CPJ sources said the High Council of Communication, the media regulatory body, studied the articles in response to complaints from government officials that the coverage had incited violence, but decided in early June that the newspaper was not guilty of incitement.
As an organization of journalists dedicated to defending the rights of our colleagues worldwide, CPJ condemns the continued imprisonment of Michaël Didama, and the criminal proceedings launched against all three of these journalists. It is clear your government is using vaguely worded incitement and defamation laws to retaliate against journalists who are writing critically about your government and matters of public interest.
We call on you to ensure that Michaël Didama is released immediately and that all criminal charges against Didama, Ngaradoumbé Samory and Garondé Djarma are dropped. We also urge your government to stop its legal harassment of the press and to publicly recognize the rights of journalists to inform the public and report critically on your administration without fear of reprisal.
Thank you for your attention to these urgent matters.
Sincerely,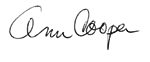 Ann Cooper
Executive Director