Your Excellency:
The Committee to Protect Journalists, an independent organization of journalists dedicated to defending press freedom around the world, is writing to express its shock and grave concern about the apparent murder of Libyan journalist Dayf al-Ghazal al-Shuhaibi, a former journalist for the government-owned daily Azahf al-Akhdar and contributor to the London-based Web sites Libya Alyoum and Libya Jeel.
Al-Ghazal's body was found in Benghazi, his hometown, on or about June 2 after he went missing from his home on May 21, according to several sources. Justice Minister Ali Hasnaoui said al-Ghazal was shot in the head and the death was being investigated as a murder, according to international press reports.
Al-Ghazal, who worked for government media for several years and was a member of the governing Revolutionary Committees, had recently been critical of government officials and the official media in articles for the London-based Web sites. Al-Ghazal wrote an open letter in February, announcing his intention never to write for official media again and saying he was "protesting the attacks … journalists have faced while trying to reveal the truth." Al-Ghazal publicly criticized Libyan officials in his other articles on Libya Alyoum and Libya Jeel, accusing them of corruption and "stealing the public's money."
A source close to al-Ghazal told CPJ that the journalist was briefly detained and questioned about his writings for the London-based Web sites by Libyan security agents in April.
In recent years, Libya has taken some steps toward improving its human rights record: releasing political prisoners, undertaking some judicial and legal reforms, and allowing international human rights monitors to visit the country. The failure to properly investigate al-Gahzal's alarming death would undermine those efforts and signify a significant step backwards for human rights in Libya.
CPJ calls on you to ensure that a credible and transparent inquiry into al-Ghazal's death is conducted and that authorities make public the circumstances behind the killing and those potentially involved. Those responsible for wrongdoing must be brought to justice.
Thank you for your attention to this most urgent matter. We look forward to your reply.
Sincerely,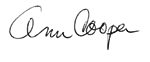 Ann Cooper
Executive Director