Your Excellency:
The Committee to Protect Journalists is deeply concerned that imprisoned journalist Paul Kamara has been denied due process of law. Administrative obstacles have prevented his appeal from being heard, according to his lawyer, and Kamara has now served more than eight months of a two-year prison sentence. His family and friends say he was transferred to solitary confinement four months ago.
Kamara, editor and publisher of the independent daily For Di People, was charged with two counts of seditious libel under the 1965 Public Order Act for articles that criticized Your Excellency. He was convicted and sentenced in October 2004 to two prison terms of two years each, to be served concurrently. Kamara was taken into custody and transferred to the Pademba Road Prison in Freetown, where he remains today.
The charges dated from October 2003, and stemmed from articles in For Di People alleging that Your Excellency was a "convict" and constitutionally unfit to hold office. The articles focused on a 1967 Commission of Inquiry report that allegedly implicated Your Excellency in embezzlement of public funds.
Kamara's lawyer, Joseph Cole, told CPJ that he filed documents with the Appeals Court on October 22, 2004, seeking to have the conviction overturned, but he has heard nothing in response from the court. No date has been set for a hearing.
On March 15, Cole sought bail for his client while the appeal was pending. A court rejected the application because it was signed by Kamara's wife even though she has power of attorney. Cole said he has faced numerous difficulties in getting the requisite government official to witness Kamara's signature on the application.
Attorney General Frederick Carew told CPJ that he did not know why the court has not responded to the appeal submitted by Kamara's lawyer. Nor could the attorney general provide any information about Kamara's assignment to solitary confinement. The journalist has told visitors he was forcibly removed to an isolated prison block on February 22. His family and colleagues fear for his safety there.
We are greatly disturbed that Paul Kamara has been denied the opportunity to pursue his appeal and has been assigned to solitary confinement without explanation. CPJ believes that Kamara and other journalists should not be jailed for their work. Criminal sanctions for press offenses have a chilling effect on press freedom, which is a vital component of democracy. We call on Your Excellency to ensure the immediate release of our colleague.
CPJ also urges you to work toward the decriminalization of press offenses in Sierra Leone, especially reform of the draconian 1965 Public Order Act, under which two other journalists were arrested and briefly imprisoned in May this year. Sierra Leone continues to use these outdated and undemocratic laws at a time when many other African countries are removing criminal penalties for press offenses, in line with international standards.
Thank you for your attention to these urgent matters. We look forward to your response.
Sincerely,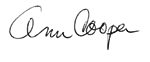 Ann Cooper
Executive Director