Your Excellency:
The Committee to Protect Journalists is deeply concerned by the recent harassment and censorship of journalists who reported on Ethiopia's May 15 parliamentary elections and their aftermath. CPJ sources say that pressure on the media has increased amid violent post-election clashes between government security forces and opposition supporters.
Yesterday, the Information Ministry revoked the accreditation of five Ethiopian journalists working for foreign media. Helen Mohammed, Temam Aman, and Bereket Teklu of Voice of America (VOA); and Taddesse Engidaw and Assegedech Yiberta of Deutsche-Welle reported today to the Ministry, where their work permits, which also serve as legal identification, were confiscated. The five journalists are Ethiopian citizens, working for VOA and Deutsche-Welle radio programs in local languages, including Amharic.
An Information Ministry statement carried in state media accused the journalists of filing "unbalanced reports" on the elections, according to a translation by BBC Monitoring. The statement warned that the journalists would face "legal action" if they continued reporting, and said the government would "take similar action in [the] future if journalists are found filing false and unbalanced reports."
Local sources told CPJ that it was unclear what reports had angered your government. The journalists had reported extensively on political campaigning, the voting itself, and the violent unrest that has seized the capital in the aftermath of the elections.
In addition to this disturbing action against reporters simply doing their jobs, there have been several incidents in which government security forces harassed journalists based in the capital, Addis Ababa. On Monday, police confiscated cameras from Associated Press journalists covering violent student protests. When reporter Anthony Mitchell and photographer Boris Heger went to the police station to recover their equipment, they were prevented from leaving for seven hours, and police officers erased the memory cards before returning the cameras.
On June 2, officials detained at least six editors from the Amharic-language press who reported to the Criminal Investigations Department (CID) in Addis Ababa after receiving summonses. The editors, of the private weeklies Abay, Addis Zena, and Menilik, were held and questioned for several hours about articles they published during the election period. They were released without charge.
As an organization of journalists dedicated to defending the rights of our colleagues worldwide, CPJ is deeply troubled by your government's harassment and censorship of journalists reporting on matters of public concern. We urge Your Excellency to ensure that journalists in Ethiopia are free to do their jobs without fear of reprisal.
We also call on you to ensure that accreditation is restored to Helen Mohammed, Temam Aman, Bereket Teklu, Taddesse Engidaw, and Assegedech Yiberta so that they can continue to fill their vital role in assisting the free flow of information necessary to any democracy. The work done by these courageous journalists is especially important in light of your government's refusal to allow private radio stations to operate in Ethiopia, a position we urge you to reconsider.
Thank you for your attention to these important matters.
Sincerely,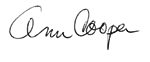 Ann Cooper
Executive Director