Dear Mr. Ruiz Ortiz:
The Committee to Protect Journalists is deeply concerned about the safety of 31 employees of the Oaxaca-based daily Noticias who have been held inside the newspaper's facilities for nearly two weeks after supporters of a pro-government union staged a strike outside the newspaper. We call on you to use the power of your office to bring an immediate end to this situation and allow the publication to resume its normal work.
Members of the Revolutionary Confederation of Workers and Peasants (CROC), a trade union with ties to the ruling Institutional Revolutionary Party (PRI), set up camp outside the newspaper on June 17, blocking its entrances and exits. Demonstrators claim to be striking for a wage increase.
But Noticias employees interviewed by CPJ said that the demonstrators have no connection to the publication, that the actual staff opposes this "strike," and that this ongoing blockade is an effort to suppress publication of the newspaper.
More than 100 people, whom Noticias says are actually pro-government militants and plainclothes police, have threatened and intimidated the newspaper's employees. Noticias staffers are barricaded inside the offices and are not allowed to leave the building.
State police stationed outside have not intervened to allow Noticias workers to come and go freely. The newspaper has continued publication out of a printing plant in a neighboring town. On Wednesday, police confiscated 10,000 copies of Noticias and attacked its vendors.
Octavio Vélez, a Noticias reporter, said the building's electricity and telephone lines were cut on June 19, and power was not restored until the next day. The reporter said that the crowd outside is blocking efforts to deliver food. Workers are eating food that was in the company's cafeteria, and some have contracted illnesses as a result.
Although CROC is officially registered as the newspaper's union, its unionized employees oppose the strike and say that it is being staged by your government to silence the newspaper, according to Luis Ignacio Velásquez, another reporter with Noticias.
Noticias has been highly critical of Oaxaca state authorities and appears to be targeted for that reason, according to Pedro Matías, local correspondent with the Mexico City-based news magazine Proceso.
Your government has stated that this is a labor dispute, but the evidence does not support that claim. CPJ believes this is an attempt to stifle coverage of state authorities and prevent the citizens of Oaxaca from having unrestricted access to information. Both are wholly out of place in a free and democratic society. We call on you to bring an immediate end to this unsafe situation so that our colleagues can resume their work normally. Each day in which your government fails to end this urgent situation sends the unmistakable signal that you tolerate intimidation of the press and support the undemocratic silencing of news coverage.
Thank you for your attention to this urgent matter. We await your response.
Sincerely,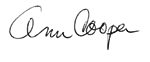 Ann Cooper
Executive Director