Dear Mr. Speaker:
The Committee to Protect Journalists, an independent, nonpartisan organization dedicated to defending press freedom worldwide, encourages you to support pending legislation to reform Albania's criminal and civil defamation laws.
The Organization for Security and Cooperation in Europe commissioned the London-based anticensorship organization Article 19 to review Albania's defamation legislation in September 2004. Article 19 concluded that Albania's criminal and civil codes are not in compliance with international press freedom standards and, instead, promote self-censorship. In the Criminal Code, articles 119 (on insult) and 120 (on defamation) set penalties of up to two years imprisonment; articles 239 and 240 of the Criminal Code provide special protection for public officials. Articles 617 and 625 of the Civil Code contain vague definitions that do not clearly establish truth as a defense or set standards of liability.
These provisions and their politicized use against journalists stand in contrast to an emerging international consensus. On April 29, 2004, the Parliamentary Assembly of the Council of Europe called on Albania to "repeal or substantially review criminal defamation law and reform civil defamation law in order to prevent their abusive implementation." In a March 2004 report, the European Commission stressed that the Albanian government "should bring defamation laws into full compliance with European standards." CPJ and other international press freedom groups believe that civil remedies provide individuals with adequate redress in cases of alleged defamation.
Article 19's assessment called the criminal and civil defamation laws "a serious deterrent to independent and critical journalism." Prime Minister Fatos Nano later met with Article 19 Executive Director Andrew Puddephatt and said he would support the decriminalization of libel.
In spring 2004, a coalition of non-governmental organizations began a separate effort to revise the defamation laws in the Criminal Code and Civil Code. The Tirana-based Albanian Media Institute and the New York-based Justice Initiative, a program of the pro-democracy foundation Open Society Institute, held a series of discussions with journalists, lawyers, media experts, and members of Parliament to prepare draft amendments to the laws.
The Albanian Media Institute stated that draft amendments to the Criminal Code would eliminate most criminal penalties for libel and insult, while reducing penalties for the insult of judges. Proposed changes to the Civil Code would ensure that individuals could seek redress for alleged defamation through civil trials. The changes would clarify defamation standards and create guidelines for awarding fair and appropriate damages.
The draft amendments have received support from politicians. In February, 23 members of Parliament from both governing and opposition parties signed the amendments and introduced them in Parliament, according to the Albanian Media Institute. Parliament's media committee approved the draft amendments last week; they will be considered by the full Parliament in the near future.
We call on you to support this initiative and work with your colleagues in Parliament to pass the draft amendments. While CPJ supports the complete decriminalization of defamation, the adoption of the draft amendments would bring Albania closer to compliance with international standards. Supporting and strengthening the independent media by developing a sound legal framework would facilitate Albania's goal of joining the European Union and the broader process of European integration.
Thank you for your attention to this urgent matter.
Sincerely,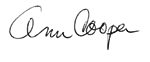 Ann Cooper
Executive Director