Your Excellency:
The Committee to Protect Journalists condemns the harsh 10-year prison sentence handed to journalist Shi Tao on charges of "illegally providing state secrets to foreigners" after an unfair trial last week. Shi plans to submit an appeal in advance of a May 10 deadline. We call on authorities to drop the state secrets charge against him, which your government has used with disturbing frequency to imprison journalists, and to ensure Shi's immediate and unconditional release.
Shi is a former reporter at Dangdai Shang Bao (Contemporary Trade News), a magazine based in Changsha. Officials from the Changsha security bureau detained Shi near his home in Taiyuan, Shanxi Province, on November 24, 2004. Authorities confiscated his computer and other documents and warned his family to stay quiet about the matter.
On December 14, authorities issued a formal arrest order, charging Shi with "leaking state secrets."
CPJ has received information that Shi's lawyer, Tong Wenzhong, was provided only a description of the "state secrets" and was not given access to the actual contents. After initially submitting a guilty plea in hopes of securing a lighter sentence, Tong plans to enter a not guilty plea on his client's behalf in the appeal. Shi has admitted to leaking material that was available to him as a reporter, but he disputes its designation as a state secret.
The state-run Xinhua News Agency reported that Shi had been found guilty of posting online his notes about a government document that was read to his newspaper's editorial staff in April 2004. Xinhua said that his report had been picked up by several overseas Web sites, and that the National Administration for the Protection of State Secrets later certified the contents as state secrets.
Sources told CPJ that the document was a Central Propaganda Department directive issued to editors on April 20, 2004, the contents of which are widely available in Chinese-language news Web sites based outside of China. The document's summary lists areas of concern to the government, and issues instructions to the news media on information-gathering and coverage of "hostile" groups such as Falun Gong and protesters marking the 15th anniversary of the pro-democracy demonstrations at Tiananmen Square in 1989.
Your government's repeated use of state secrets charges to imprison journalists is an extremely disturbing method of controlling the media and the flow of information. Under the overly broad application of these vaguely worded laws, state secrets are not limited to disclosures that threaten national security, but can include any information that has not been officially vetted for publication or distribution.
Journalists currently jailed for state secrets offenses include Jiang Weiping, imprisoned since December 2000 and serving a six-year sentence for exposing corruption scandals in northeastern China; Xu Zerong, serving a 10-year sentence since June 2000 after using historical materials on China's role in the Korean War; and Wu Shishen, who is scheduled to be released from prison in July after serving nearly 13 years in prison for leaking an advance copy of an official speech by former President Jiang Zemin.
Following a September 2004 mission to China, the United Nations Working Group on Arbitrary Detention expressed concern about the lack of any clear definition of state secrets, and restrictions on the right to defense under these laws. Even these restrictions do not account for all of the irregularities in Shi's case. Shortly before Shi's trial, his original defense lawyer Guo Guoting was notified that his license to practice law had been suspended. By then denying Tong access to the material his client is accused of leaking, authorities seriously inhibited the lawyer's ability to mount an adequate defense.
As an independent organization of journalists dedicated to defending our colleagues worldwide, CPJ appeals for Shi's immediate and unconditional release. On the eve of Shi's appeal, we call on Your Excellency to do everything in your power to ensure that Chinese constitutional protections of the right to expression and China's commitment to the International Covenant on Civil and Political Rights, which guarantees the right to receive and impart information, are upheld.
Thank you for your attention to this urgent matter. We await your response.
Sincerely,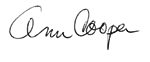 Ann Cooper
Executive Director