Your Excellency:
The Committee to Protect Journalists is concerned that Olivier Péguy, a correspondent for Radio France Internationale (RFI) and several other international news organizations, was forced to leave the country on Sunday after the government refused to renew his work permit. Péguy, who had been reporting from Madagascar for four years, told CPJ that no explanation has been given for the non-renewal.
CPJ urges Your Excellency to make public the reasons for not renewing Péguy's work permit. If the permit was withheld because of Péguy's critical reporting, we urge your government to reconsider and issue a renewal immediately.
CPJ is also troubled by prison sentences given to journalists working for La Gazette de la Grande Ile, a private daily based in the capital, Antananarivo. Journalists working for the paper have been repeatedly targeted with criminal defamation suits. Most recently, publication director Rolland (also known as Lola) Rasoamaharo and editor James Ramarosaona were each sentenced on April 19 to one month in jail for criminal defamation in connection with an article published in January 2004. The article alleged that employees of a state-owned real estate agency, SEIMAD, had embezzled money.
Rasoamaharo has been given at least three other prison sentences in connection with his work in recent months. He and Ramarosaona are free pending the newspaper's appeals.
As an organization of journalists dedicated to defending the rights of our colleagues worldwide, CPJ urges Your Excellency to work toward decriminalizing defamation and other press offenses. While we do not dispute the right of citizens to seek redress for alleged libel, it should be a civil, not criminal, matter.
Thank you for your attention to these important matters.
Sincerely,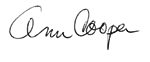 Ann Cooper
Executive Director