Your Excellency:
The Committee to Protect Journalists is deeply troubled by the recent jail sentence given in absentia to two journalists who reported on alleged corruption in the gendarmerie.
On April 20, a court in Maroua, the capital of Cameroon's Far North Province, sentenced Guibaï Gatama, publication director of the independent weekly L'Oeil du Sahel, and Abdoulaye Oumaté, a journalist for the paper, to five months in prison and fined them 5 million CFA francs (approximately U.S. $9,782) in a criminal defamation case.
According to local sources, the case was brought by Ahmed Aliou Ousman, a commander of a brigade of military police, or gendarmes, based in the northern town of Fotokol. The charge stemmed from an article published in February in L'Oeil du Sahel, which alleged that local gendarmes had extorted money at roadblocks.
The newspaper's staff was not informed of Aliou's charges or of the judicial hearing until the sentence had been passed, Gatama said. Gatama appealed the sentence, but expressed concern that a second commander named in the article had also filed criminal defamation charges.
Local sources told CPJ that journalists from L'Oeil du Sahel had been harassed frequently by local authorities. The newspaper is one of the few independent media outlets to operate in Cameroon's northern region.
As an organization of journalists dedicated to defending the rights of our colleagues worldwide, CPJ condemns the prison sentence given to Gatama and Oumaté. While we do not dispute the right of citizens to seek redress for alleged libel, that redress should be a civil, not criminal, matter.
We call on Your Excellency to do everything in your power to see that this unjust sentence is repealed immediately and unconditionally, and that all criminal charges against these journalists are dropped. We also urge your government to work toward decriminalizing all press offenses and to allow journalists in Cameroon to practice their profession freely, without fear of state censorship or reprisals.
Thank you for your attention to these urgent matters. We await your reply.
Sincerely,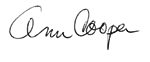 Ann Cooper
Executive Director