Your Excellency:
The Committee to Protect Journalists is deeply concerned about the ongoing detention of three Yemeni media support staff, who have been held without charge since early this month.
On April 3, Yemeni authorities detained freelance reporters James Brandon and Shane Bauer; bothers Munif Damesh and Munaf Damesh, who were working as fixers; and their uncle, Naif Damesh, who was working as the driver. The five men were detained at an army checkpoint while leaving the northern Yemeni city of Saada, where they had been reporting on fighting between the Yemeni army and fighters loyal to rebel Badreddine al-Hawthi. They were then taken to the offices of Yemen's Political Security Organization in the capital Sanaa.
Brandon and Bauer were released 12 hours later, but their fixers remain in detention without charge and have been denied access to legal counsel and prevented from contacting their family.
CPJ urgently calls on Your Excellency to make public the reason for the imprisonment of Munif, Munaf, and Naif Damesh. We believe they have been detained for their media work, and that they should be released without delay.
We thank you for your attention to this important matter and look forward to your reply.
Sincerely,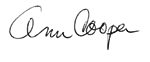 Ann Cooper
Executive Director