Your Excellency:
One year after the Committee to Protect Journalists conducted a fact-finding mission to Bangladesh in response to a pattern of violence against the press, death threats and deadly attacks against journalists continue at an alarming rate. You offered assurances last year that the press in Bangladesh "enjoys full press freedom," but that freedom is at great risk today. We are deeply concerned about this press freedom crisis, and join with our Bangladeshi colleagues in calling for swift and decisive action to stanch this relentless tide of violence against journalists.
Since the beginning of the year, the Bangladeshi press has endured numerous threats and attacks from Islamic militants, outlawed political groups, criminal gangs, corrupt politicians, and student groups. Among the most serious violations documented by CPJ thus far in 2005 are the following:
The southwestern Khulna division has become a virtual killing field for the press. Dip Azad of the daily Jugantor survived an assassination attempt on January 4 when the homemade bomb that was thrown at him failed to detonate. On February 5, a bomb did go off outside of the Khulna Press Club, injuring four journalists. One of the wounded, Sheikh Belaluddin of the daily Sangram, succumbed to his injuries days later. The outlawed Janajuddha faction of the Purba Bangla Communist Party claimed responsibility for the attacks, carrying over its killing spree from last year, when its members murdered veteran journalist Manik Saha and editor Humayun Kabir.
Janajuddha sent death threat letters to eight journalists on February 1 in Satkhira, a town near Khulna in the southwest, telling them that they would be killed shortly, local press reported. Eleven journalists from the town received similar death threats last year.
Shafiul Haque Mithu, the Priojpur correspondent for the daily Janakantha, received anonymous death threats over his cell phone in early February, Janakantha reported. Mithu was almost killed in an attack in December 2003 in retaliation for his reporting on local politicians' alleged criminal acts.
On February 23 in the western town of Kushtia, members of the ruling Bangladesh Nationalist Party's youth wing, the Jatiyiatabadi Chhatra Dal (JCD), beat Al-Mamun Sagar, local correspondent for the daily Jugantor, and demanded that he leave town in retaliation for his article about their alleged involvement with a local gambling scheme. Witnesses told The Daily Star that they saw a group of JCD members enter Sagar's office and beat him with their fists and iron rods.
Suspected followers of the outlawed Islamist militant group Bangla Bhai faxed death threats to eight journalists on February 27 in the northern city of Lalmonirhat, warning them not to report on the activities of the group, according to local press reports.
The editor and reporters of the daily Andoloner Bazar in Kushtia are under threat from criminals whose activities they exposed, and were forced to seek protection from police on March 13. Criminals beat the editor's son after an abduction attempt in early March, The Daily Star reported.
In Dhaka, on March 14, members of the elite army unit Rapid Action Battalion (RAB) beat senior photographer SM Gorky of the daily Jugantor after he photographed them roughing up people on the street. The photographer was held briefly and released, according to Jugantor.
These assaults are just a sample of the onslaught of threats and attacks on the press in 2005. As long as the violence goes unpunished, it will invite more heinous acts and demonstrate official indifference to the growing crisis.
We join with the Bangladeshi press, which has united to demand justice for these crimes. Those responsible for these attacks must be apprehended and held accountable in a court of law; otherwise, their impunity will perpetuate further violence. Protection must be granted to journalists under threat.
In your recent speech in Parliament, you decried international meddling, and reminded foreigners that "Bangladesh has its own constitution and laws." Free speech is guaranteed under Article 39 of the of the Bangladesh constitution and by Article 19 of the International Covenant on Civil and Political Rights, which was ratified by Bangladesh on December 6, 2000. Bangladesh is bound by its constitution and international law to uphold freedom of speech.
As you may recall, a CPJ delegation traveled to Dhaka last year and met with journalists and members of your government to learn more about the challenges facing the press and what could be done to improve journalists' safety. After discussing this issue with the respective parties, we highlighted the problem of impunity, among others, which perpetuates more violent acts. Sadly, impunity remains one of the greatest obstacles to safe reporting in Bangladesh.
Thank you for your attention to these urgent matters, and we look forward to your response.
Sincerely,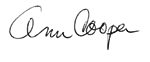 Ann Cooper
Executive Director