Your Excellency:
The Committee to Protect Journalists is deeply troubled by the apparently secret enactment of two new laws that threaten press freedom in the Gambia. Your Excellency signed these laws on December 28, 2004, but their promulgation was not made public until two months later, according to news reports and local sources. CPJ raised its concerns about these laws in a March 14, 2005, meeting with your ambassador to the United States, H.E. Dodou Bammy Jagne in Washington, D.C., attended by CPJ board member Clarence Page and CPJ Africa Program Coordinator Julia Crawford.
The first piece of legislation, an amendment to the Criminal Code, imposes mandatory prison sentences of six months to three years for media owners or journalists convicted of publishing defamatory or "seditious" material, without the option of a fine. The Criminal Code (Amendment) Act, 2004, also carries prison sentences of at least six months for those found guilty of publishing or broadcasting false news. In addition, the legislation allows the state to confiscate without judicial oversight any publication deemed "seditious."
The second piece of legislation is an amendment to the Gambia's Newspaper Act. The original law required all print media owners to register with the government, and to sign a statement–known as a bond–that they own enough money or assets to ensure payment of any court-imposed penalties for press offenses, including libel or sedition. The latest amendment raises this bond from 100,000 dalasis (US$3,578) to 500,000 (US$17,892). The legislation also extends this requirement to broadcast media owners and renders all existing registration null. Local journalists say that this bill will inhibit media development because the required sum is prohibitive.
Gambia's National Assembly passed the laws in December, provoking widespread protest from local and international press freedom organizations. CPJ had urged Your Excellency not to sign them.
The Gambia Press Union (GPU), which represents local journalists, says it was unable to obtain until recently the official gazette that confirms the laws' enactment despite repeated efforts.
The enactment of these laws follows a series of violent attacks against independent journalists and media outlets in the Gambia, and perpetrators have yet to be brought to justice. On the night of December 16, 2004, unidentified attackers shot dead veteran journalist and press freedom advocate Deyda Hydara while he drove home from his office in the capital, Banjul. Hydara had been an outspoken opponent of repressive media laws, including the latest amendments.
CPJ urges Your Excellency to repeal these draconian amendments to the Newspaper Act and the Criminal Code, which contravene international standards on freedom of expression and cast a further chill over the Gambia's independent press. We urge that you do all in your power to ensure that Hydara's assassins are brought to justice and that the current climate of impunity for attacks on the press is brought to an end.
Thank you for your attention to these urgent matters.
Sincerely,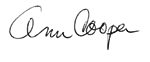 Ann Cooper
Executive Director