Your Excellency:
The Committee to Protect Journalists is extremely concerned about an ongoing campaign by the Federal Security Service (FSB) and prosecutors to intimidate and obstruct the work of independent journalists reporting on the ongoing war in and around the southern republic of Chechnya.
The FSB and prosecutors have launched a series of politicized criminal investigations against journalists covering human rights abuses in the North Caucasus. They appear to be part of a broader campaign by the Kremlin to suppress independent reporting on the war and create an image that life in Chechnya is returning to normal.
The Nizhny Novgorod regional FSB has recently intensified its persecution of Pravo-Zashchita (Rights Defense), a monthly newspaper reporting on human rights abuses in Chechnya. The newspaper is published by the Russian-Chechen Friendship Society (RCFS), a non-governmental organization based in the Volga River city of Nizhny Novgorod and distributed in the North Caucasus and several other Russian cities.
On November 26, 2004, the Nizhny Novgorod regional prosecutor's office summoned Pravo-Zashchita Editor in Chief Stanislav Dmitriyevsky to be questioned about articles the newspaper published earlier in the year that included statements made by Chechen rebel leaders calling for peace talks. The March 2004 edition of Pravo-Zashchita included a statement made by the London-based Chechen rebel leader Akhmed Zakayev, and the April-May 2004 edition included an address made by Chechen rebel leader Aslan Maskhadov to the Strasbourg, France-based European Parliament.
On January 11, the Nizhny Novgorod regional prosecutor's office launched a criminal investigation against Pravo-Zashchita in retaliation for publishing those statements.
Nizhny Novgorod prosecutors consider the statements to be calls for extremist action, the Moscow Times reported. The criminal case is being investigated under Article 280 of Russia's Penal Code, which forbids calls for the overthrow of the government, and Dmitriyevsky could face up to five years in prison if convicted.
On January 20, FSB agents questioned Dmitriyevsky about the newspaper's sources of financing, how he obtained the two statements, and who authorized their publication, according to local press reports. (The newspaper is supported by the U.S.-government funded National Endowment for Democracy.) Later that day, four FSB agents raided the office of the RCFS without a search warrant, seizing registration documents, back issues, and work contracts for RCFS staffers in Nizhny Novgorod and Chechnya, according to local press reports.
Following the raid, journalists and human rights organizations expressed concern that the organization's Chechnya-based correspondents were at risk of abduction, torture and disappearance. "Being questioned in Chechnya is a lot different than being questioned in Nizhny Novgorod," Dmitriyevsky told The Moscow Times. "Even if they [the correspondents] are not physically beaten, they could be pressured into ending their journalistic activities."
Oksana Chelysheva, editor at the Information Center of the Russian-Chechen Friendship Society, told CPJ in a telephone interview that FSB agents questioned the eight other RCFS employees based in Nizhny Novgorod in the weeks after Dmitriyevsky was questioned. On February 23, the FSB notified three current and former RCFS employees based in Chechnya that they would be called as witnesses in the criminal case against Pravo-Zashchita, Chelysheva told CPJ.
In a separate case, both FSB and Interior Ministry officials in North Ossetia's capital of Vladikavkaz have targeted Yuri Bagrov, an independent journalist who moved from Georgia to Russia in 1992 and in recent years has covered the North Caucasus for The Associated Press and Radio Free Europe/Radio Liberty (RFE/RL).
In August 2004, FSB agents raided Bagrov's apartment and office, confiscating personal documents and work-related material. The raid occurred days ahead of Chechnya's August presidential elections, when authorities were eager to hide voting irregularities, and followed a number of politically sensitive articles by Bagrov about Chechen rebels and a wave of mysterious abductions in Ingushetia.
In December 2004, a Vladikavkaz court convicted Bagrov on criminal charges of using falsified documents to obtain Russian citizenship. Bagrov, an ethnic Russian, was fined and his personal identity documents were confiscated; authorities restricted his travel to the city of Vladikavkaz and prevented him from attending press conferences. The Supreme Court of North Ossetia rejected the journalist's appeal and the FSB is seeking his deportation, although police officials responsible for deportations have said that they are not planning to expel him from the country.
Chechenskoye Obshechestvo (Chechen Society), an independent weekly based in Ingushetia's capital of Nazran, has been harassed for reporting on human rights abuses committed by pro-Moscow Chechen forces as well as Russian soldiers and security forces. In July 2004, police officers tried to pressure Editor in Chief Timur Aliev to close the weekly. When he refused, the state-run printer in Nazran was instructed to stop printing the weekly in the run-up to August elections held in Chechnya.
The FSB has consistently played a central role in the Kremlin's reprisals against the independent media. The recent FSB and police actions against Pravo-Zashchita, Chechenskoye Obshechestvo and Yuri Bagrov, are alarming because they reflect an escalation in a broad campaign of intimidation and harassment of journalists and media outlets reporting on the Chechen conflict.
These FSB and police actions are contributing to a dramatic decline in press freedom under your tenure and we call on you to reverse these repressive policies and ensure that government officials protect Pravo-Zashchita, Chechenskoye Obshchestvo, and Yuri Bagrov from unlawful persecution.
Thank you for your attention to this urgent matter. We await your reply.
Sincerely,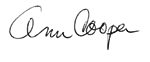 Ann Cooper
Executive Director