Your Excellency:
Today marks the six-month anniversary of the imprisonment of Zhao Yan, a news assistant at The New York Times who has been held incommunicado and without charge or trial since September 17, 2004. The Committee to Protect Journalists deplores Zhao's ongoing detention, which violates international law and the 2004 amendment to the Chinese Constitution safeguarding human rights.
Authorities in Shanghai detained the journalist last fall in Shanghai. On September 21, 2004, Zhao's family received a notice from the Beijing State Security Bureau accusing him of "providing state secrets to foreigners." Prosecutors issued a formal arrest warrant for Zhao on October 20 but did not specify the alleged actions leading to his arrest.
Zhao's associates have speculated that your government may be attempting to link him to a September 7 article in The New York Times correctly predicting Jiang Zemin's retirement from his final leadership post on the Central Military Commission. His colleagues at the Times have repeatedly denied that Zhao provided any state secrets to the newspaper and have said that authorities seem to have targeted him "arbitrarily."
Zhao is also a well-known journalist in his own right who reported aggressively on farmers' rights issues for the Beijing-based Zhongguo Gaige (China Reform) magazine prior to his work at the Beijing bureau of the Times.
The accusation against Zhao of "providing state secrets to foreigners" is particularly disturbing. Following a September 2004 mission to China, the U.N. Working Group on Arbitrary Detention expressed concern about the restriction on the right to defense under ambiguously defined "state secrets" laws. At least eight of the 42 journalists imprisoned in China at the end of 2004 were held under these broadly applied laws, according to CPJ research. In Zhao's case, the accusation of "providing state secrets to foreigners" has unjustly deprived him of any contact with his defense lawyer, Mo Shaoping, his family, friends, and colleagues.
Your Excellency, last year the National People's Congress passed an amendment to the Chinese Constitution safeguarding human rights. Zhao's ongoing detention violates these constitutionally protected rights. We also remind Your Excellency that the International Covenant on Civil and Political Rights, which China has signed, guarantees the right to freedom of expression, a prompt trial, and communication with legal counsel.
As an independent organization of journalists dedicated to defending our colleagues worldwide, CPJ appeals for Zhao's immediate and unconditional release. We urge Your Excellency to do everything in your power to ensure that Zhao is freed and can continue his work.
Thank you for your attention to this urgent matter. We await your response.
Sincerely,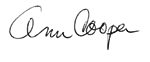 Ann Cooper
Executive Director