Your Excellency:
The Committee to Protect Journalists is concerned that a bill to repeal the crime of desacato (disrespect) has been languishing in Congress for more than a year. We urge you to use the power of your office to expedite the elimination of these anachronistic provisions.
In September 2002, Your Excellency introduced Bill 212-347 to Congress, which proposed eliminating laws that impose criminal penalties for strongly worded criticism of government officials, members of Congress, senior judges, and members of the armed forces. These statutes included: Article 263 of the Penal Code; amendments to Articles 264 and 265 of the Penal Code; and amendments to Articles 276, 284, 416, and 417 of the Code of Military Justice.
On December 10, 2003, the Chamber of Deputies approved the bill and sent it to the Senate for consideration. In January 2005, after months of delays, the Senate's Committee on Constitution, Legislation, Justice, and Rules debated the bill. The senators repealed Articles 263 and 265 of the Penal Code but changed the wording of Article 264 in a way that could be interpreted to shield public officials from criticism. Furthermore, the Senate's committee left the four articles in the Code of Military Justice intact.
Senators on the committee have until March 15 to present additional alterations. The bill will then be discussed, article by article, and sent to the full floor for approval.
The bill signed by Your Excellency clearly stated, "The existence of these provisions is not consistent with the functioning of a modern democratic state. It does not seem reasonable to confer certain public officials an unwarranted right to protect themselves, which is not shared by other members of society."
There is a consensus among international human rights bodies that public officials are subject to a greater level of scrutiny and should not enjoy a higher level of protection than the rest of society. In 1994, the Washington, D.C.­based Inter-American Commission on Human Rights (IACHR) published a report concluding that desacato laws are incompatible with Article 13 of the American Convention on Human Rights,
which Chile has ratified, because they suppress the freedom of expression necessary for the proper functioning of a democratic society. The report recommended that member countries of the Organization of American States repeal such laws or amend them to bring them in line with international standards.
The IACHR's Declaration of Principles on Freedom of Expression, approved in October 2000, reaffirmed that "[p]ublic officials are subject to greater scrutiny by society. Laws that penalize offensive expressions directed at public officials, generally known as 'desacato laws,' restrict freedom of expression and the right to information."
The Costa Rica­based Inter-American Court of Human Rights found that critics of public officials must have "leeway in order for ample debate to take place on matters of public interest," according to the August 2004 ruling that overturned the criminal defamation conviction of Costa Rican journalist Mauricio Herrera Ulloa.
Clearly, desacato provisions infringe the right to freedom of expression in a democratic society and their elimination should occur without further delay. We urge you to make the approval of this bill a priority so that Chilean legislation conforms to international standards.
Thank you for your attention to this urgent matter. We await your reply.
Sincerely,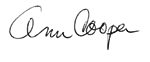 Ann Cooper
Executive Director