Dear President Bush:
The Committee to Protect Journalists is extremely concerned about the dramatic decline in press freedom under Russian President Vladimir Putin's tenure, including a recent surge in new media restrictions spearheaded by the Kremlin and its allies.
Ongoing impunity for the murder of journalists, a series of proposed legal restrictions on the press, continued persecution of journalists reporting on the war in and around Chechnya, and informal censorship of regional television stations have strengthened the Kremlin's Soviet-style control over the independent media.
Senior officials in your administration have called for a change in the Kremlin's restrictive media policies. "It is important that Russia make clear to the world that it is intent on strengthening the rule of law, strengthening the role of an independent judiciary, and permitting a free and independent press," Secretary of State Condoleezza Rice said in Warsaw on February 5.
The U.S.-Russia summit in Bratislava, Slovakia, set for February 24, provides an important opportunity for you to reinforce this statement. We urge you to discuss the following media issues with President Putin during the summit.
Impunity: Independent journalists continue to be killed with complete impunity because police, prosecutors, and courts have failed to properly investigate and prosecute these crimes. Eleven journalists have been murdered in contract-style killings since Putin came to office five years ago, and no one has been brought to justice in any of the cases. The most recent case was the July 2004 shooting of Paul Klebnikov, editor of Forbes Russia, outside his Moscow office. This culture of impunity has intensified self-censorship in the media and reflects the government's failure to enforce the rule of law.
Legal Restrictions: A series of restrictive legal reforms being considered by Parliament will, if passed, strengthen the ability of government officials to interfere in editorial policies.
Anti-Terrorism: The Law on Anti-Terrorism being considered by Parliament would require journalists to request government permission to report on government antiterror operations, essentially creating a policy of prior censorship.
Visa Law: Parliament is considering the Law on Exit From and Entry Into the Russian Federation, which would allow authorities to deny visas to foreigners whose actions are considered "disrespectful … toward the Russian Federation or the federal authorities of the Russian Federation" or harmful to the "international prestige of the Russian Federation." These vaguely worded provisions could be used to ban journalists who criticize the Kremlin and its policies.

Media Law: A government-convened committee has prepared a restrictive new Media Law for Parliament to consider later this year that would replace the reformist Media Law passed in 1991. The draft contains vaguely defined provisions requiring media outlets to re-register with the government, banning dissemination of "extremist" information, and codifying journalists' responsibilities. As a result, government officials will have more legal leeway to harass journalists and media outlets that criticize government policies. Parliament is also considering a separate amendment to the current Media Law that would ban broadcasters from showing violent scenes during prime-time television, which could be used to further restrict reporting on terrorist attacks and the war in Chechnya.
Internet Regulation: Parliament and government officials are discussing the feasibility of Internet censorship. Some members of the pro-Putin United Russia party in Parliament have drafted regulations; the deputy director of the Federal Agency of Press, Broadcasting, and Media, Andrei Romanchenko, recently called for establishing such regulations. Though no laws have been passed, this debate has already prompted self-censorship online. The poetry Web site Stikhi.ru recently instructed poets not to criticize Putin and his supporters, not to address the war in Chechnya, and not to write about antigovernment protests over welfare reforms.
Criminal Libel: Prosecutors continue to use outdated Soviet-era criminal libel laws to stifle reporting on government abuses. Police arrested Eduard Abrosimov, a journalist for the newspaper Saratov-stolitsa Povolzhya, in January; he faces three years in prison for criticizing a prosecutor in the Volga River region of Saratov. German Galkin, publisher of the opposition newspaper Rabochaya Gazeta in the southern Urals city of Chelyabinsk, spent three months in prison in 2003 for writing about misspending by the Chelyabinsk regional administration.
Chechnya: The Kremlin continues to maintain a tight information blockade on Chechnya by restricting journalists' access to the region while claiming that life in the republic is returning to normal. The Federal Security Service (FSB) and prosecutors in the North Caucasus have recently intensified a campaign of persecution against the few remaining journalists and media outlets that report on the conflict independently.
Foreign media: Yuri Bagrov, an ethnic Russian who reported for The Associated Press and moved from Georgia to Russia in 1992, was convicted in December of using forged documents to obtain Russian citizenship, several months after FSB counterintelligence agents raided his home. Bagrov, who now works for Radio Free Europe/Radio Liberty, has been stripped of his citizenship, has received death threats, and is currently facing deportation. In addition, police have reported no progress in investigating the July 2003 abduction of Agence France-Presse correspondent Ali Astamirov, who disappeared after enduring months of police and FSB harassment in the southern republic of Ingushetia.
Local media: In January, the FSB launched a politicized criminal investigation against Stanislav Dmitrievski, editor-in-chief of Pravo-zashchita, a monthly newspaper in the Volga River city of Nizhny Novgorod that reports on human rights abuses in Chechnya. Prosecutors accused Dmitrievski of seeking to overthrow the government after the paper quoted Chechen rebel leaders in articles published in March and April 2004. The FSB has raided the newspaper's office and questioned its staff. In February, federal authorities in Moscow issued an official warning to the independent Moscow daily Kommersant for publishing a February 7 interview with Chechen rebel leader Aslan Maskhadov. By law, authorities can shut down media outlets that receive three warnings in a year.
Informal Censorship: In the past year, the Kremlin solidified its political control over the country's influential national television channels–the state-run Channel One and Russia TV, as well as state oil giant Gazprom's NTV–and coverage has since become uncritical of government policies. Recent months have seen an increase in reports of government officials preventing regional television stations from reporting on anti-Kremlin protests.
Beslan: Security agents and government officials obstructed, detained, and misled journalists during the September 2004 hostage crisis in the town of Beslan in the southern republic of Ossetia. In January, authorities banned the North Ossetian state television station Alania from broadcasting footage of local protests calling for regional leaders to resign for their poor handling of the crisis, according to the Moscow radio station Ekho Moskvy.
Gubernatorial election protests: In November, government officials in the Urals city of Yekaterinburg instructed local television stations not to broadcast footage of demonstrations criticizing Putin's plan to eliminate gubernatorial elections. Instead, Yekaterinburg viewers saw pro-government demonstrations held by the pro-Putin United Russia party.
Benefits protests: Residents of the western city of Pskov complained that the regional television station Pskov failed to report–allegedly at government officials' request–on a January protest against the elimination of Soviet-era benefits, the news Web site Regnum.ru reported. In the Urals region of Sverdlovsk, regional government chairman Aleksei Vorobiev threatened in January to take administrative measures against media outlets that were distributing "false information" about the benefits controversy, the Uralpolit.ru news Web site reported. In February, residents in St. Petersburg picketed the city-run television station Channel 5 for censoring news reports about the local benefits protests, allegedly at the request of the local governor, according to the Moscow daily Russky Kuryer.
The intensification of media restrictions–impunity, legal restrictions, informal censorship, and the information blockade in and around Chechnya–is denying tens of millions of Russian citizens access to independent news about vital current events in their own country. In the long term, these media policies threaten Russia's stability by preventing a robust debate about serious problems, such as the war in Chechnya and high-level government corruption.
You made a powerful declaration in your February 2 State of the Union address that the U.S. government will not ignore oppression and tyranny abroad and is committed to supporting democracy. You said: "Our aim is to build and preserve a community of free and independent nations, with governments that answer to their citizens and reflect their own cultures." The Bratislava summit is an opportunity for you to further demonstrate your commitment to promoting freedom worldwide.
We urge you to speak forcefully against ongoing press freedom abuses in Russia and to express your concerns to President Putin during the summit.
Thank you for your attention to this important matter.
Sincerely,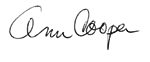 Ann Cooper
Executive Director