Your Excellency:
The Committee to Protect Journalists is outraged at your government's harassment and intimidation of three Zimbabwean journalists working for international news agencies, which has forced them to flee the country in fear for their security. Last week's police action against freelance reporters Angus Shaw, Brian Latham, and Jan Raath seems aimed at silencing these senior journalists in the run-up to Zimbabwe's general elections on March 31. CPJ is also disturbed to learn of police accusations against another freelance journalist, Cornelius Nduna, who has been forced into hiding.
On February 14, 15, and 16, Zimbabwean police repeatedly visited the Harare office shared by Shaw, Latham, and Raath. Shaw writes for The Associated Press, while Latham reports for Bloomberg economic news and Jan Raath works for German news agency Deutsche Welle and The Times of London.
On February 14, police said they were investigating espionage allegations against the journalists and questioned them for six hours, according to CPJ sources. Then they claimed they were looking into the reporters' accreditation. Finally, the officers said they were investigating whether a satellite phone used by one of the journalists was licensed and accused them of transmitting information prejudicial to the state. On February 15, police guards were stationed at the office.
The journalists informed the police that they had applied for accreditation but had not received an answer from the government-controlled Media and Information Commission (MIC). Regulations covering the implementation of Zimbabwe's draconian media law, the Access to Information and Protection of Privacy Act (AIPPA), allow journalists in this situation to continue to work legally, according to local sources.
On the first two days, police searched the journalists' office without a warrant and illegally stripped a computer hard disk, Shaw told CPJ from exile. He described the spying accusations as "ridiculous." Latham said police had threatened to visit the journalists at their homes. He said they also received warnings from officials that they were likely to be detained "for a very long time."
Police have also been hunting another journalist, Cornelius Nduna, on suspicion of possessing "sensitive tapes" passed to him by an employee of the state-owned Zimbabwe Broadcasting Corporation (ZBC), according to his lawyer Beatrice Mtetwa. She said police had informed her that the tapes were of "one of the youth camps" and that they feared Nduna might have it broadcast overseas. Youth camps are reportedly used to train militia groups, which have been blamed for attacks and killings of members of the opposition MDC party in the last three years.
Police began their search for Nduna about three weeks ago, according to Mtetwa. However, they did not find him and he is now in a safe place.
Since the last parliamentary elections in 2000, Your Excellency's government has introduced repressive legislation that has been used to harass critical journalists and close the country's only independent daily newspaper, The Daily News. The last foreign correspondent, Andrew Meldrum of The Guardian of London, was expelled from Zimbabwe in 2003. Local journalists and activists believe that the police harassment of Zimbabwean journalists working for international media outlets is designed to silence critical reporting to the outside world and intimidate what remains of the independent press before the upcoming elections.
These actions violate basic international standards for a free press. We also remind Your Excellency of Zimbabwe's commitment to the Southern African Development Community principles and guidelines governing democratic elections, which include safeguarding freedom of expression and access to the media (Section 7.4). CPJ calls on Your Excellency to take these obligations seriously.
We urge you to ensure that police harassment of journalists stops immediately and that our Zimbabwean colleagues, those in the country and those who have been driven into exile, can cover the elections without fear of arrest or intimidation.
Thank you for your attention to this urgent matter. We await your reply.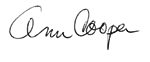 Ann Cooper
Executive Director