Your Excellency:
The Committee to Protect Journalists is deeply troubled by the recent violent attack on journalists by government security forces. On Tuesday, January 4, police acting as security at a meeting of the National Executive Council of Your Excellency's ruling People's Democratic Party (PDP) in the capital, Abuja, assaulted at least 10 journalists who were covering the meeting.
According to local news reports and media organizations, police attacked a group of journalists with batons and gun butts when they moved forward to photograph the arrival of Chris Ngige, the embattled governor of southern Anambra State. Segun Jacob Olatunji, a reporter for the private daily Nigerian Tribune, was beaten unconscious, and had to be hospitalized following the attack.
Other journalists targeted in the attack included Yomi Odunuga, Abuja bureau chief of the private daily Punch; Ibrahim Samaila, a photographer for Punch; Francis Ojo, a photographer for the private Daily Champion; Kennedy Egbonodje, of the private Daily Trust; Akin Osimolade and Sunday Adah of the private weekly magazine Tell; Gbenga Abiodun, a photographer for the private Daily Independent; Abayomi Fayese, a photographer for the private daily Guardian; and Monday Emoni, a photographer for the private daily Comet.
Several of the journalists' cameras were damaged, including those belonging to Innocent Okafor, a photographer working for the private daily ThisDay, and George Edemevughe, a cameraman for the privately-owned Channels Television, according to the Lagos-based press freedom organization Media Rights Agenda (MRA).
According to The Guardian, police commissioner Lawrence Alobi, who oversaw police security at the PDP meeting, said that the journalists' movements had threatened security at the event. Police claimed they acted on the orders of PDP officials, MRA reported.
As an organization of journalists dedicated to defending the rights of our colleagues worldwide, CPJ condemns this brutal treatment of journalists who were merely doing their job. We urge Your Excellency to ensure that this outrageous attack by government security forces is thoroughly investigated, and that those responsible are punished. Journalists in Nigeria must be free to cover events and issues of public concern without fear of reprisals.
Thank you for your attention to this urgent matter.
Sincerely,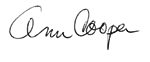 Ann Cooper
Executive Director