Dear Ambassador Brotodiningrat:
The Committee to Protect Journalists is deeply concerned by restrictions imposed by the Indonesian government on reporting in the province of Aceh, which suffered so much in the December 26 tsunami. We urge your government to lift the limitations immediately so journalists can fully document the massive international humanitarian effort.
Budi Atmadi, chief of relief operations, announced in a statement this week that foreign journalists and aid workers must report their movements and seek military accompaniment when traveling outside of the provincial capital, Banda Aceh, or the town of Meulaboh. As CPJ noted in a public statement on January 13, the rules mean a return, in part, to the severe restrictions that have limited coverage of the ongoing civil conflict in Aceh.
News coverage brought Aceh's terrible plight to the world's attention, inspiring an outpouring of concern and assistance. Impeding the work of journalists now could allow this catastrophe to fade from the public eye at a time, as you well know, the needs remain enormous.
The world has taken note of how your government responded with great compassion in the aftermath of this disaster, putting aside political differences for the good of all Indonesians. Constraints on the press could undermine that perception and distract attention from the ongoing needs of your citizens.
Finally, governments and international aid agencies rely on the reporting of a free and independent press to ensure that aid is being delivered efficiently and properly. Press restrictions effectively drop a curtain over those relief efforts, and potentially undermine public confidence in this essential work.
Officials in your government say the rules are intended to protect foreigners from harm and not to limit access in the region. But officials in Banda Aceh have already denied at least one journalist permission to report on relief activities outside of major cities. Bruno Bonamigo, producer for the Canadian public broadcasting outlet, Radio Canada Information, told The Jakarta Post that officials barred him from reporting on the relief efforts of Doctors Without Borders in the north Aceh town of Sigli.
Other journalists reported incidents of official harassment that occurred before the new restrictions were announced.
On December 29, Chicago Tribune reporter Michael Lev told CPJ that he and Indonesian journalist Handewi Pramesti were detained for 28 hours for undisclosed reasons shortly after arriving in Meulaboh. The Indonesian military flew them to the city of Medan before releasing them.
As an independent organization dedicated to world press freedom, CPJ calls on your government to drop the restrictions immediately and allow journalists to report freely. The world has been moved by the tragic circumstances and courageous response in Aceh, and has a deep interest in full and detailed reports on the assistance efforts.
Thank you for your attention to this urgent matter. We await your reply.
Sincerely,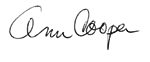 Ann Cooper
Executive Director