CPJ Update
March 18, 2004
News from the Committee to Protect Journalists
---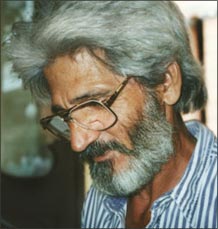 CPJ Launches Cuba Campaign
To mark the one-year anniversary of the crackdown on Cuba's independent press, CPJ sent more than 600 signatures–including those of more than 50 renowned Latin American journalists–to Cuban President Fidel Castro Ruz calling for the release of jailed journalist Manuel V·zquez Portal, a recipient of CPJ's 2003 International Press Freedom Award, and the other 28 imprisoned Cuban journalists. As part of this campaign, CPJ launched a special link on its Web site titled "Libertad para V·zquez Portal." Visitors are invited to add their names to the petition. To read more about the campaign, please click here:
CPJ Releases Attacks on the Press in 2003
CPJ released Attacks on the Press in 2003, its annual survey of press freedom conditions worldwide. CPJ board member Gwen Ifill, the moderator and managing editor of "Washington Week" and senior correspondent for the "Newshour with Jim Lehrer," hosted the press conference, which was held in Washington, D.C., on March 11.
This year, sections of the book have been translated into Spanish, Arabic, Chinese, and Russian. The French version will be available shortly. The entire text of the book is available online.

Copies of the book can be ordered through the Brookings Institution Press at http://bookstore.brookings.edu/book_details.asp?product_id=12040.
CPJ Mission to Bangladesh
CPJ Executive Director Ann Cooper and Asia Program Coordinator Abi Wright traveled to Bangladesh earlier this month to investigate escalating violence against journalists there. The delegation included Iqbal Athas, consultant editor and defense correspondent for The Sunday Times newspaper in Colombo, Sri Lanka, and Andreas Harsono, managing editor of Pantau magazine in Jakarta, Indonesia. During a press conference in Dhaka on March 5, CPJ called on the Bangladeshi government to vigorously investigate and prosecute all those who murder, assault, or threaten journalists. Two days earlier, Law Minister Moudud Ahmed pledged to the CPJ delegation that he would recommend that the Bangladesh Attorney General's Office take steps to ensure timely action in the case against those charged with the brutal 2001 beating of journalist Tipu Sultan. Sultan, now a reporter for Prothom Alo, a daily newspaper in Dhaka, received CPJ's International Press Freedom Award in 2002.
Frank Smyth Represents CPJ at War Conference
Frank Smyth, CPJ's Washington, D.C., representative and journalist security coordinator, is currently attending the conference "The Media at War" at the University of California, Berkeley. Some of the nation's leading war reporters are at the three day-conference, an "in-depth postmortem of Iraq war coverage."
Development News
PR Newswire Marks 50th Anniversary with Gift to CPJ
PR Newswire celebrated its 50th anniversary making a $25,000 donation to CPJ, joining our family of corporate underwriters. PR Newswire honored CPJ to commemorate the company's long-standing relationship with the media community.
Herb Block Foundation Awards Gift to CPJ
CPJ is grateful to the Herb Block Foundation for its generous grant of $25,000. The foundation, established by the legendary Washington Post political cartoonist, awards grants to groups that work to defend basic freedoms guaranteed under the U.S. Bill of Rights, including press freedom.
Upcoming Events:
CPJ's Joel Simon to Speak at April 1 Performance of "Embedded"
"Embedded," a play that takes a satirical look at the role of journalists covering the Iraq war, opened March 14 at the Public Theater in New York City following a successful run in Los Angeles. Following the April 1 performance, CPJ Deputy Director Joel Simon; Spanish journalist Mercedes Gallegos, who was embedded with U.S. forces in Iraq; and writer and director Tim Robbins will discuss the pros and cons of the real embedding process and its long-term impact on press freedom in Iraq and around the world.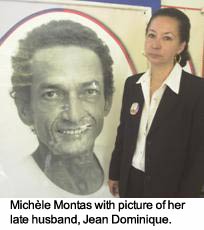 Screening of "The Agronomist"
On April 7, CPJ will host a screening of "The Agronomist," a documentary about slain Haitian journalist Jean Dominique. As owner and operator of his nation's first independent radio station, Radio HaÔti-Inter, Dominique fought tirelessly for press freedom and democracy and became a national hero for championing the cause of Haiti's poor and powerless. Following the screening, NBC Nightly News anchor and CPJ board member Tom Brokaw will interview MichËle Montas, Dominique's widow, as well as "The Agronomist's" Academy Award-winning director, Jonathan Demme. To attend, RSVP to [email protected]. Seating is limited.