Your Excellency:
The Committee to Protect Journalists (CPJ) is alarmed by an ongoing series of attacks on local journalists in Bangladesh's southern Jhalakathi District led by members of your political party, the ruling Bangladesh Nationalist Party (BNP).
The violent attacks began on December 4, when local members of BNP's youth wing, Jatiyatabadi Jubo Dal, attacked Humayun Kabir, a correspondent for the regional daily Dakkhinanchal, in the town of Jhalakathi. The attackers beat him and stabbed him with sharp objects. Onlookers rescued Kabir and took him to the Jhalakathi Sadar Hospital in critical condition, according to Prothom Alo newspaper. The attack apparently came in retaliation for an article Kabir had written on December 3 about Mir Ziauddin Mizan, district head of the BNP and president of Jubo Dal, and his connection to an alleged attack on a local engineer, according to local press reports.
Outraged by the assault on Kabir, local journalists planned to peacefully protest his attack at the Jhalakathi Press Club on December 8. Unfortunately, Jubo Dal members blocked the entrance to the press club before the protest, confining a group of journalists inside the building for several hours and prohibiting other journalists from entering, according Bangladesh's The Daily Star. Later, Jubo Dal members ransacked the press club building, according to Prothom Alo.
Two journalists' groups, the Barisal Reporters Unity and the Jhalakathi Press Club, asked for police protection on December 8 but officers advised them to cancel their protest, according to local journalists. Jubo Dal members then attacked the local office of the regional newspaper Daily Shatakantha, set up check points in different parts of Jhalakathi to prevent other journalists from attending the protest, and attacked a minivan carrying a group of journalists from nearby Barisal on their way to the protest, injuring seven people, according to Bangladesh's The Independent.
Today, the threat of violence against journalists in Jhalakathi continues. Ten local journalists have gone into hiding, and their families fear for their safety, according to Prothom Alo. Two of the journalists have been attacked earlier this year. Shawkat Milton, a Barisal-based reporter for the Bengali-language daily Janakantha, was forced into hiding in March because of his reporting on campaign abuses. According to local news reports, Jubo Dal has now banned Milton and copies of Janakantha from the region.
Akkas Sikder, a correspondent for the local Bengali-language daily Ajker Barta and the national Bengali-language daily Bhorer Kagoj in Jhalakathi, was arrested and held for eight days on murder charges this summer in retaliation for an article he wrote about local police corruption. Both BNP and Jubo Dal members have attacked Sikder's family and their businesses, and their phones have been disconnected, according to The Daily Star.
Local journalist groups have filed criminal charges with the local police against the BNP members responsible for these attacks. In response, the BNP is reportedly filing charges against the journalists, accusing them of extortion.
As an independent organization of journalists dedicated to defending our colleagues worldwide, CPJ calls on Your Excellency's administration to put a stop to these outrageous and violent attacks by local BNP party members against the journalists of Jhalakathi. Journalists are entitled to equal protection under the law to safely report the news without the threat of reprisal. BNP party members must be held accountable for this violence against the media community and must be prosecuted to the fullest extent of the law.
Thank you for your attention to these urgent matters. We await your response.
Sincerely,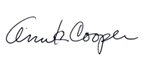 Ann Cooper
Executive Director