Your Excellency:
The Committee to Protect Journalists (CPJ) condemns the November 1 arrest of Selim Jahangir, a photojournalist for the national Bengali-language daily Janakantha, in Rajshahi, a city in northwestern Bangladesh. We call for his immediate release from jail. Jahangir's arrest is a blatant example of the abuse of power by local government officials, who must not be allowed to deny journalists their right to report on public events.
Magistrate Abdul Majid arrested Jahangir on the afternoon of Saturday, November 1, for taking photos at a busy police checkpoint in the Shehab Bazaar in Rajshahi, according to Janakantha. Local journalists report that Jahangir decided to go to the checkpoint after hearing complaints of harassment from passing motorists. When he arrived at the checkpoint and started taking pictures, Majid ordered Jahangir to stop photographing and leave the area. Jahangir refused to leave, and Majid became enraged, ordering police at the checkpoint to arrest the photographer, Janakantha reported. Police then dragged Jahangir into a van and took him into custody at 6 p.m., charging him with obstructing an official from his duty and threatening an official's life, said local journalists.
Jahangir was denied bail. His hearing, which will decide whether he is to stand trial, is scheduled for November 11. Jahangir's arrest has outraged local journalists groups in Rajshahi, including the Metropolitan Press Club and the Rajshahi Photojournalist Association. On November 2, as many as 1,000 people demonstrated in Rajshahi calling for his release, according to The Associated Press.
As an independent organization of journalists dedicated to defending our colleagues worldwide, CPJ joins these local journalists groups in calling on Your Excellency's administration to end these abuses by local government officials against journalists in Bangladesh. Journalists should not be arrested for doing their jobs and reporting the news, and the officials who perpetrate these abuses against the press must be punished.
We thank you for your attention to these urgent matters and await your response.
Sincerely,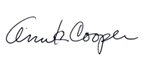 Ann Cooper
Executive Director