Your Excellency:
The Committee to Protect Journalists (CPJ) condemns last month's brutal assault and arrest of Hiramon Mondol, a local correspondent for the daily Dainik Prabarttan in the southwestern town of Khulna, and calls for his immediate release from jail. This case is emblematic of the risks that rural journalists face in Bangladesh, and those responsible must be brought to justice.
On August 8, police and security forces attacked and beat Mondol with hockey sticks and rifles after he wrote an article accusing them of stealing valuable fish from local fishermen, according to local journalists. Mondol required hospitalization after the assault. Police then arrested Mondol and formally charged him with extortion under the Speedy Trial Act, which denies bail to defendants. Mondol's family says he is innocent.
Mondol's trial began on Monday, September 1. Although several witnesses have already testified against him, local press reports allege that police told the witnesses to give false testimony against Mondol.
Unfortunately, this kind of retaliatory attack against members of the press is all too familiar in Bangladesh, especially in smaller towns where police routinely harass and even imprison local journalists who write about corruption in the local police administrations.
CPJ has documented several other such cases, including the detention of Akkas Sikder, a reporter for the local Ajker Barta newspaper, who was arrested on July 31 and charged with murder after he reported on a local corruption investigation in the southern Jhalakati Province's police department. He was eventually released after protests from the local journalist community.
As an independent organization of journalists dedicated to defending our colleagues worldwide, CPJ calls on Your Excellency's administration to put an end to these attacks on local journalists by bringing those officers responsible for these retaliatory arrests to justice. Journalists must have the security to do their jobs safely in rural areas, and those who would silence them must be stopped.
We thank you for your attention to these urgent matters and await your response.
Sincerely,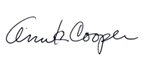 Ann K. Cooper
Executive Director