Your Excellency:
The Committee to Protect Journalists (CPJ) condemns the recent attacks against Hasan Jahid Tusher, a correspondent for the English-language newspaper The Daily Star, and Jahangir Alam Akas, a reporter of the Bengali-language daily Sangbad. These are the latest in a series of assaults against journalists in Bangladesh, none of which your government has adequately investigated.
On July 31, members of the Jatiyatabadi Chhatra Dal (JCD), a student group associated with your ruling Bangladesh Nationalist Party (BNP), viciously attacked Tusher in the middle of the night outside his dorm room at Dhaka University. Tusher's colleagues, one of whom has spoken to Tusher in the hospital, suspect two JCD leaders–Tanjilur Rahman Tanjil and Shoeb Khondoker–of orchestrating the attack.
According to The Daily Star and The Associated Press (AP), about 20 JCD members beat the correspondent with iron rods, causing severe injuries to Tusher's back and shoulders. "You have no right to stay here since you have written reports against us," shouted one of his assailants, according to The Daily Star and the AP. The attackers then dragged Tusher down the stairs from his third-floor room and left him outside the dormitory. University students later carried him to the hospital.
Tusher, who covers university news for the The Daily Star, has written several articles detailing JCD attacks on students who belong to opposing political groups.
Azizul Bari Helal, general secretary of the JCD, visited Tusher in the hospital and promised to take action against those responsible. Reporters at the The Daily Star told CPJ that since then, four of Tusher's assailants have been expelled from the party. But ousting them hardly qualifies as just punishment for such a ruthless assault. Furthermore, the two JCD leaders, who Tusher's colleagues suspect of organizing the attack, are still at large.
The attack on Tusher is not an isolated incident, but rather one in a series of attacks by members of the JCD, a violent student wing of Your Excellency's own party. For instance, on June 19, JCD members beat and kidnapped Abul Bashar, the local correspondent for the Bengali-language national daily newspaper Janakantha in southern Bangladesh's Shariatpur District.
The second assault against a journalist in Bangladesh occurred on July 28 when unidentified assailants beat and kidnapped Jahangir Alam Akas, a reporter for the Bengali-language daily Sangbad, in Rajshahi, a city in northwestern Bangladesh.
According to Akas and several local journalists, a group of armed youths approached the journalist at an intersection at around 10:30 p.m., blindfolded him at gunpoint, and took him to an unknown location. There, they kicked and beat him while screaming at him not to publish stories "about us." Although the reporter repeatedly asked his assailants to identify themselves, they refused. The assault lasted for 30 minutes before Akas was released. Although Akas did not sustain severe injuries, he remains deeply shaken and fearful.
Sangbad regularly publishes Akas' articles about the criminal activities of smugglers in Rajshahi and about the protection local politicians often provide them.
As an independent organization of journalists dedicated to defending our colleagues worldwide, CPJ is dismayed that Your Excellency's administration continues to tolerate attacks against the press. Although Tusher has not filed a police report for fear of drawing further attention from JCD cadres, Akas has. We encourage you to take responsibility for these assaults–particularly one that has been carried out by a group associated with your own party–and to do everything in your power to see that a thorough investigation of the attack on Hasan Jahid Tusher and Jahangir Alam Akas is conducted and that the perpetrators are prosecuted.
We thank you for your attention to these urgent matters and await your response.
Sincerely,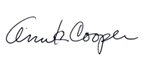 Ann K. Cooper
Executive Director