Your Excellency:
The Committee to Protect Journalists (CPJ) is greatly alarmed by a series of recent threats and attacks against journalists in Bangladesh and urges your government to take immediate action to ensure that these crimes are prosecuted vigorously.
On July 20, members of a criminal gang in the capital, Dhaka, brutally assaulted Shafiq Shaheen, a reporter for the national Bengali-language daily Manabzamin. The attack appeared to come in reprisal for an article Shaheen had written one week earlier about the gang's illegal activities in Dhaka's Dhanmondi neighborhood. Shaheen lives in Dhanmondi and is the newspaper's regular stringer in the area.
On July 13, Manabzamin published an article by Shaheen detailing an extortion scheme carried out by a group of local thugs. On July 20, members of this gang–who live in Dhanmondi and were easily recognized by the reporter–stopped Shaheen on the street, slapped and kicked him, and then took him to a house occupied by a man named Nuruzzaman Ripon, who is believed to be the group's leader, according to CPJ sources. There, they beat Shaheen with hockey sticks, striking blows all over the reporter's head and body and causing severe injuries to his back and legs.
Shaheen's relatives, who live nearby, summoned the police, who arrived on the scene and initially arrested Shaheen along with several of the gangsters. Once police confirmed that Shaheen was a journalist, they released him, but they also released his assailants. The reporter's relatives took him to a hospital for treatment.
The journalist's colleagues told CPJ that they are seriously concerned about Shaheen's safety, both while he is hospitalized and afterward, when he will return home to Dhanmondi. Manabzamin filed a criminal complaint identifying four of Shaheen's assailants, including the suspected gang leader, Ripon. Police arrested Ripon on July 20 but released him one day later, according to Manabzamin. Dhanmondi police have refused to say why or on whose order he was released, according to CPJ sources. The whereabouts of the four identified suspects are currently unknown.
On July 19, unidentified gunmen fired on Mokter Hossain, a longtime correspondent for the national Bengali-language daily Prothom Alo, at his home in the northern district of Natore. Hossain was not injured, and his assailants fled the scene.
While the precise motive of the attack remains uncertain, Hossain and his colleagues believe that it was carried out in retaliation for his work as a journalist. Before opening fire, the assailants asked Hossain whether he worked for Prothom Alo. During the last year, Prothom Alo has run a number of Hossain's articles from Natore, including reports that certain local politicians shelter and even serve as patrons to gang members and other criminals, according to CPJ sources.
Hossain continues to fear for his safety, and sources told CPJ that family members have advised him not to leave his house. Police have opened an inquiry into the shooting, but Prothom Alo is considering sending one of their own correspondents to the area to conduct an independent investigation.
On July 9, nearly identical death threats were mailed to seven journalists in Pirojpur, a district in southern Bangladesh. The handwritten letters, sent along with a piece of white cloth that some journalists took to represent death shrouds, were received by Arif Mostafa of the daily Prothom Alo, Muniruzzaman Nasim of the daily Ittefaq, Shafiul Huq Mithu of the daily Janakantha, Fashiul Islam of the daily Manabzamin, Abul Kalam Azad of the newspaper Dainik Janata, Zahirul Huq of the newspaper Dainik Dinkal, and Golam Kibria of the newspaper Dainik Purbanchal.
"You will have to pay very dearly for causing obstruction to our activities and forcing us to go into hiding," the letters said, according to the English-language newspaper The Daily Star. "You have no right to live for causing damage to the class struggle."
Though the message conveyed in the letters seemed to suggest the involvement of leftist militants, the reporters targeted believe the threat may have come from a local businessman angered by recent articles alleging that he used strong-arm tactics to secure a road-building contract from the government. Police are investigating the case, and plainclothes officers are providing security to the journalists.
As an independent organization of journalists dedicated to defending our colleagues worldwide, CPJ strongly urges Your Excellency to make the prosecution of attacks against the press a priority for your administration. Local journalists tell CPJ that police seldom adequately investigate such attacks, with the result that criminals apparently believe they can target journalists with impunity.
CPJ respectfully asks to be kept informed about the progress of efforts to prosecute those responsible for the threats and assaults outlined above. We also request information about any other steps Your Excellency takes to curb the high incidence of attacks against the press in Bangladesh.
We thank you for your attention to these urgent matters and await your response.
Sincerely,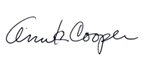 Ann Cooper
Executive Director