Your Excellency:
The Committee to Protect Journalists (CPJ) is deeply saddened by the death of our colleague Mohamad Jamal, a cameraman for the Indonesian government-run television station TVRI. We urge Your Excellency to order a thorough and impartial inquiry into his murder.
Jamal's body was recovered last night, June 17, by locals in Banda Aceh, the provincial capital of strife-torn Aceh, where a major Indonesian military offensive is underway to crush a long-running separatist insurgency. A military spokesman told the Reuters news agency that Jamal's body was found in a river. Other witnesses said that Jamal's eyes and mouth had been covered with duct tape, his hands bound with a nylon cord, and a noose lashed to a boulder was tied around his neck, according to Reuters.
Journalists in Aceh said that unidentified gunmen had kidnapped Jamal on May 20, the day after martial law was imposed in Aceh. The motive behind his kidnapping and murder remain unclear.
As a nonpartisan organization of journalists dedicated to the defense of our colleagues around the world, CPJ believes that the circumstances of Jamal's killing warrant an immediate, high-level investigation. CPJ is extremely concerned about the dangers facing journalists reporting on the conflict in Aceh.
We thank you for your attention to this urgent matter and await your response.
Sincerely,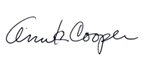 Ann K. Cooper
Executive Director