Your Excellency:
The Committee to Protect Journalists (CPJ) condemns today's harsh sentencing of writer Pham Hong Son to 13 years in prison plus an additional three years of administrative detention, or house arrest, on charges of espionage.
Son was arrested on March 27, 2002, after circulating a series of articles and essays online promoting democracy and human rights. The government accused Son of translating and sending documents by e-mail that are "anti-Communist Party and anti-Vietnam" so that others would "start a campaign to slander the government of Vietnam," according to a CPJ source who saw a copy of the indictment presented before the Hanoi People's Court today. The government also accused Son of maintaining contact with "political opportunists" and "reactionary forces overseas."
Today's proceedings were closed to foreign diplomats and correspondents on the grounds that Son's prosecution was an "internal affair of Vietnam," as one security officer told the news agency Deutsche-Presse Agentur. Son's wife was also barred from the courtroom, except when she was called to testify briefly. She did not see her husband today and has not been allowed to see him since his arrest more than a year ago, according to a CPJ source.
Shortly before his arrest last year, Son had translated into Vietnamese and posted online an essay titled, "What is Democracy?" (This article had first appeared on the U.S. State Department Web site.) Son, a medical doctor by training, had also written several other essays advocating political reform that appeared in Vietnamese-language online forums.
As a nonpartisan organization of journalists dedicated to the defense of our colleagues around the world, CPJ calls for the immediate and unconditional release of Pham Hong Son, who we believe has committed no crime under international law. Your government has denied Son his right to free expression, and ignored even the most basic requirements of due process by delaying his trial for more than a year and then prosecuting him behind closed doors.
CPJ believes that your government has exploited the very serious charge of espionage in this case to send a chilling signal to anyone in Vietnam who uses the Internet to distribute news and information to colleagues overseas.
Son's sentence is one of the harshest handed down to a dissident in recent years and is an alarming indication that your government is moving toward greater repression, instead of taking the necessary steps to allow freedom of expression and of the press in Vietnam.
Sincerely,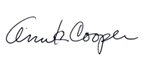 Ann K. Cooper
Executive Director