Your Excellency:
The Committee to Protect Journalists (CPJ) is deeply concerned about the safety of two European journalists and their American guide who were arrested last week by Laotian authorities: Thierry Falise, a Belgian free-lance photographer and reporter; Vincent Reynaud, a French free-lance photographer and cameraman; and Naw Karl Mua, a U.S. citizen of ethnic Hmong origin who was working with the two journalists as a guide and translator. Falise and Reynaud are well-regarded, professional journalists based in Bangkok, Thailand.
The official Lao News Agency reported today that the three were arrested on June 4 in northeastern Xieng Khuang province, according to The Associated Press (AP). The AP quoted the official report as saying that the "three foreigners . . . cooperated with bandits to kill a village security man of Khai village, Phoukot district." Ly Southavilay, director-general of the foreign ministry's press department, repeated that alarming accusation in an interview with the Agence France-Presse (AFP) news agency. Ly added that the journalists "came into Laos on a tourist visa, but they were carrying out reporting activities, which is not allowed," according to the AFP.
CPJ fears that the journalists are being punished for reporting on the Hmong rebel movement. Your government has long denied the persistence of the anti-communist rebel movement and has suppressed information about the military's efforts to crush the insurgency.
Moreover, while CPJ acknowledges your government's concerns that Falise and Reynaud may have violated the provisions of their tourist visa by reporting, we respectfully remind Your Excellency that Article 19 of the Universal Declaration of Human Rights states clearly that "Everyone shall have the right . . . to seek, receive, and impart information and ideas of all kinds, regardless of frontiers." The Laotian government routinely violates this right, using visa restrictions to limit access to foreign correspondents. Meanwhile, all local media in Laos remain under the tight control of the communist Lao People's Revolutionary Party.
As a nonpartisan organization of journalists dedicated to the defense of our colleagues worldwide, CPJ urges your government to order the prompt and unconditional release of Thierry Falise, Vincent Reynaud, and Naw Karl Mua, as we believe that they have committed no crime and were only exercising their internationally recognized right to report the news.
We thank you for your attention to this urgent matter and await your response.
Sincerely,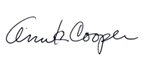 Ann Cooper
Executive Director