Your Highness:
The Committee to Protect Journalists (CPJ) is writing to express its concern about the criminal prosecution recently launched against Muhammad al-Jasem, editor of the daily Al-Watan.
On June 8, Kuwait's Council of Ministers filed a legal suit against al-Jasem for allegedly "object[ing] to the rights and powers of the Emir publicly," a crime punishable by up to five years in jail under Kuwaiti law. The charges stem from a speech al-Jasem made the previous day at the campaign gathering for a parliamentary candidate during which al-Jasem criticized official misconduct in the electoral process in Kuwait.
The journalist has noted that his comments were not unique and that others have voiced similar criticisms openly in Kuwait without repercussion. He also pointed out that his comments contained no mention of Your Majesty. Al-Jasem believes that the legal case against him was prompted by his recent advocacy against a restrictive draft press law and criticisms of Kuwaiti officials in his newspaper.
Whatever the motive, it seems clear that al-Jasem is being prosecuted because of his ideas and opinions in violation of international norms on freedom of expression. We respectfully call on Your Highness to do everything within your power to ensure that the criminal charges against al-Jasem are dropped immediately.
Thank you for your attention to this urgent matter. We await your reply.
Sincerely,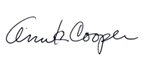 Ann K. Cooper
Executive Director