December 9, 2002
Regina Ip Lau Suk-yee
Secretary of Security
Security Bureau
Central Government Offices
Lower Albert Road
Central, Hong Kong
Via facsimile: 852-2521-2848 Dear Secretary Ip:
The Committee to Protect Journalists (CPJ), an independent, nonprofit organization dedicated to the defense of press freedom worldwide, is submitting the attached memorandum in response to the Consultation Document on proposals to implement Article 23 of the Basic Law. In CPJ's view, the legislation as proposed presents a grave threat to freedom of expression in Hong Kong.
CPJ believes that the proposed legislation exceeds the requirements of Article 23 and should not be enacted. Proposed statutes covering subversion, sedition, secession, and theft of state secrets are out of place in a modern world. In particular, we are concerned by the statutes covering subversion and theft of state secrets. Authorities in the People's Republic of China routinely use similar statutes to imprison journalists for their work. China currently holds 36 journalists in prison, the majority of whom were charged with subversion.
CPJ also has general concerns about the manner and haste with which this vitally important legislation is being prepared. The language of the Consultation Document is unacceptably vague, making it impossible for the public–including legal experts and journalists–to make informed comments on the final legislation. For that reason, CPJ strongly supports calls from journalists, legislators, lawyers, and others in Hong Kong for the release of a White Bill, with adequate time for the public to respond.
We appreciate the opportunity to offer our comments on this important matter. We await your response.
Sincerely,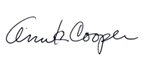 Ann Cooper
Executive Director