December 30, 2002
His Excellency President Bashar al-Assad
C/o His Excellency Ambassador Rostom al-Zoubi
Embassy of the Syrian Arab Republic
2215 Wyoming Avenue, NW
Washington, DC 20008
Via facsimile: (202) 234-9548 Your Excellency:
The Committee to Protect Journalists (CPJ) is writing to strongly protest the ongoing detention of Ibrahim Hemaidi, the veteran Damascus bureau chief for the London-based daily Al-Hayat.
According to media reports and sources at Al-Hayat, Syrian police detained Hemaidi on December 23 in connection with a December 20 article he wrote. The article discussed the Syrian government's alleged preparations for a possible influx of Iraqi refugees in the event of a U.S.-led attack on Iraq. The Syrian government has denied the allegation, and Al-Hayat published a statement from the Syrian government to this effect on December 24.
On December 27, the official Syrian news agency, SANA, acknowledged Hemaidi's detention and said that he stands accused of "publishing false information"–a charge that carries a penalty of up to three years in prison and a fine of as much as 1 million Syrian pounds (US$19,500).
Hemaidi has been denied access to a lawyer, and although he has yet to be formally charged with a crime, he is expected to be turned over to the State Security Court and formally indicted, a source at Al-Hayat told CPJ.
The arrest of Ibrahim Hemaidi represents a flagrant violation of the internationally guaranteed right to freedom of expression. Journalists should never be arrested and threatened with criminal prosecution because of what they write.
We urge Your Excellency to do everything within your power to ensure that Hemaidi is released at once and that any pending criminal prosecution against him is dismissed.
Thank you for your attention to this urgent matter. We await your reply.
Sincerely,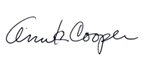 Ann Cooper
Executive Director