November 8, 2002
---
His Excellency Tran Duc Luong
President, Socialist Republic of Vietnam
c/o Ministry of Foreign Affairs
Hanoi, Vietnam

Via facsimile: 011-84-4-823-1872
---
Your Excellency:
The Committee to Protect Journalists (CPJ) condemns today's sentencing of Internet essayist Le Chi Quang to four years in prison. We are also concerned for the safety of former soldier Tran Dung Tien, who was detained after protesting Quang's trial.
Earlier today, following a three-hour trial on national security charges, the Hanoi People's Court sentenced Le Chi Quang, 32, to four years in prison followed by three years of house arrest. Quang was charged under articles 88 and 92 of the Criminal Code, which ban the distribution of information that opposes the government. Quang's parents were the only observers allowed into the courtroom, while his lawyer was not allowed to present a defense before the court, according to CPJ sources.
Quang, a law school graduate and computer teacher, was arrested on February 21 after writing several essays that criticized government policy. One essay, titled "Beware of Imperialist China," criticized land and sea border agreements between China and Vietnam. Other essays discussed the U.S.-Vietnam bilateral trade agreement and the activities of Vietnamese dissidents.
While the chief judge in the case told foreign reporters that Quang had pleaded guilty, CPJ sources said that Quang admitted in court to having written the articles mentioned by the prosecution but denied committing any crime.
During Quang's trial, about 100 family members and supporters gathered outside the courthouse. After Tran Dung Tien, not a journalist but a former soldier in the Vietnamese army, read aloud a statement protesting the trial, security officials arrested him, said CPJ sources. His current whereabouts are unknown. On October 14, Tien was one of 13 signatories to an open letter calling for the immediate release of Quang, writers Pham Hong Son and Nguyen Vu Binh, and human rights activist Nguyen Koac Toan.
Son and Binh, both 34, are also in prison for distributing information online. Son was arrested on March 27 after translating and publishing online an article titled, "What is Democracy?" which was originally published on the U.S. State Department's Web site. Binh was arrested on September 25 after writing an essay criticizing the China-Vietnam border agreements, and he is currently being held in Cau Dien Prison, in Ha Tay District outside the capital, Hanoi. Authorities have not announced trial dates for Son or Binh.
Last month, Your Excellency's government stepped up efforts to control citizens' access to online information by requiring all domestic Web sites to obtain a license from the government to prevent the distribution of "harmful" information. Authorities also restrict access to foreign news sites. The BBC reported today that domestic access to its Vietnamese-language Web site has been blocked for a week.
As a nonpartisan organization of journalists dedicated to the defense of our colleagues worldwide, CPJ condemns the criminal prosecution of writers simply because they express dissenting viewpoints. Your government's draconian response to any criticism of official policy will only damage Vietnam's standing in the international community.
CPJ respectfully reminds Your Excellency that the right to freedom of expression is guaranteed both by the Vietnamese Constitution and by the United Nations International Covenant on Civil and Political Rights, to which Vietnam is a signatory.
We call for the immediate and unconditional release of Le Chi Quang, Tran Dung Tien, Pham Hong Son, and Nguyen Vu Binh.
Thank you for your attention to this important matter. We await your response.
Sincerely,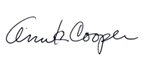 Ann Cooper
Executive Director
---

RELATED LINKS: October 22 news alert | September 26 protest | August 14 news alert | July 22 news alert | April 29 protest