October 22, 2002

---
His Excellency Gen. Pervez Musharraf
President, Islamic Republic of Pakistan
Islamabad, Pakistan

Via facsimile: 92-51-922-4206
---
Your Excellency:
The Committee to Protect Journalists (CPJ) condemns the brutal murder of Shahid Soomro, a correspondent for the Sindhi-language newspaper Kawish. Pakistani journalists fear that Soomro, who was based in the town of Kandhkot, Sindh Province, was killed in reprisal for his reporting on abuses committed during recent general elections held on October 10.

At around midnight on October 20, three men went to Soomro's home and tried to abduct him, according to his brother Aziz, who witnessed the crime. When Soomro resisted, the men shot him dead. The editor of Kawish, Ali Kazi, said Soomro had at least nine bullet wounds and died almost instantly.
The gunmen escaped with two accomplices in a white car waiting outside Soomro's house, said local news reports.
Aziz Soomro, the slain journalist's younger brother, filed a case with police identifying five assailants, including Wahid Ali Bijarani and Mohammad Ali Bijarani. The two, who are brothers, are members of the powerful Bijarani family, which owns much land in the area around Kandhot and exercises considerable influence through the feudal system still prevalent in much of Pakistan.
A third brother, Mir Mehboob Bijarani, was recently elected as a member of the Sindh Provincial Assembly in the October 10 poll, while an uncle, Mir Hazzar Khan Bijarani, won a seat in the National Assembly. (Both represent the Pakistan People's Party of exiled former prime minister Benazir Bhutto.)
Soomro's colleagues suspect he was killed for his reporting about alleged abuses committed by Bijarani family members and supporters during the general elections. Soomro had a reputation for courageous, independent reporting, and his publication, Kawish, is one of the most influential newspapers in Sindh Province.
Police have detained Mohammad Ali Bijarani for questioning, but the other suspects remain at large. The Bijarani family has not commented publicly on the allegations.
As an independent organization of journalists dedicated to defending our colleagues around the world, CPJ urges Your Excellency to ensure that Shahid Soomro's killers are brought to justice. CPJ also requests that your office update our organization on any progress in efforts to investigate and prosecute Soomro's murder.
We thank you for your attention to this urgent matter and await your response.
Sincerely,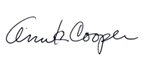 Ann Cooper
Executive Director