September 12, 2002

---
His Excellency Joseph Kabila
President of the Democratic Republic of Congo
Ngaliema, Kinshasa
Democratic Republic of Congo

Via facsimile: 011-234-88-02120 / 1-202-234-2609

---
Your Excellency:
The Committee to Protect Journalists (CPJ) is deeply disturbed by the prison sentences handed down to Raymond Kabala and Delly Bonsange, publication director and publisher, respectively, of the independent Kinshasa daily Alerte Plus.
On September 6, a Kinshasa court convicted Kabala and Bonsange of "harmful accusations" and "falsification of a public document." Kabala was sentenced to 12 months in prison and a fine of US$200,000. Bonsange was sentenced to six months and fine of US$100,000.
The convictions stem from a July 11 Alerte Plus article reporting that Minister of Public Order and Security Mwenze Kongolo had allegedly been poisoned. The newspaper learned that the information contained in the article was untrue and published a correction the next day.
According to a representative of the local press freedom group, Journaliste en Danger (JED), who attended the court proceedings, the "falsification of a public document" charge was made because the actual address of the offices of Alerte Plus is different than the one listed in its printed edition.
Plainclothes police officers arrested Kabala early in the morning on July 19 and detained him at the provincial police department. The following day, the journalist was taken to Kinshasa's Penitentiary and Reeducation Center (CPRK), where he has been held ever since.
On the afternoon of July 22, officers of the Kinshasa/Matete Appeals Court Prosecutor's Office arrested Bonsange. He was questioned about the same July 11 Alerte Plus article and was later transferred to the CPRK, where he has also been held since his arrest.
According to JED, who spoke to the journalist while he was in prison, Kabala claimed that authorities repeatedly questioned him about his sources and tortured him on a daily basis during the first few days of his detention.
Minister of Information Kikaya bin Karubi said on September 12 that the journalists' prison sentences were just, and that they would prevent the press from making irresponsible statements in the future, according to the United Nations news agency, Integrated Regional Information Networks.
Kabala's and Bonsange's convictions are the latest in a series of alarming government attacks on press freedom. According to JED, more than 40 journalists have been arrested since Your Excellency took office in early 2001.
Kabala and Bonsange are the first journalists to be tried and convicted of a crime under your leadership. They are currently the only journalists in prison in the DRC. We fear that the exorbitant fines given to these two journalists are aimed at permanently silencing Alerte Plus.
As an organization of journalists dedicated to defending our colleagues worldwide, CPJ believes that journalists should never be jailed for their work. There is a growing consensus among the international community that civil remedies provide adequate redress for press offenses.
We therefore call on Your Excellency to do everything within your power to see that the charges against Raymond Kabala and Delly Bonsange are dropped immediately and that they are released from prison. We also call on you to work toward the decriminalization of press offenses, and to ensure that government officials stop arresting journalists in reprisal for their work.
Thank you for your attention to this urgent matter. We look forward to your reply.
Sincerely,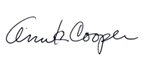 Ann Cooper
Executive Director