August 27, 2002
---
His Excellency Gen. Pervez Musharraf
President, Islamic Republic of Pakistan
Islamabad, Pakistan

Via facsimile: 92-51-922-4206
---
Your Excellency:
The Committee to Protect Journalists (CPJ) is writing to draw your attention to recent harassment of the well-known journalist Shaheen Sehbai, who is living in the United States, and his family members who are living in Pakistan.

On August 20, police in Rawalpindi filed a First Information Report (FIR) against Sehbai, editor of the online weekly South Asia Tribune, falsely accusing him of criminal acts allegedly committed in February 2001. The complaint was made by Khalid Mahmud Hejazi, who is, according to Sehbai, a civilian employee who works at the Pakistani army's general headquarters in Rawalpindi. Hejazi was formerly married to a cousin of Sehbai's.
The FIR states, among other things, that Sehbai threatened to rob Hejazi at his home at gunpoint, and names Sehbai's wife, as well as several nieces and nephews as complicit in this crime.
Sehbai and his wife live in the United States, and so are in no danger of arrest. However, police have been harassing Sehbai's relatives.
On August 21, the day after the complaint was filed, Rawalpindi police arrived at the home of Asif Khan, a relative of Sehbai's whose son was named in the FIR. Police said they wanted to question the boy, who is a teenager, about the alleged incident. Khan told police his son was not at home, and the officers left without incident. The next day, police went to the shop of another relative, asking for the whereabouts of the teenager, whose name is Imran. On August 26, police went to Imran's cousin's home and questioned relatives there about the boy's whereabouts.
This afternoon, on August 27, police returned to the home of Imran's father, Asif Khan, and arrested him. Police at R.A. Bazaar police station in Rawalpindi told local journalists that Asif Khan had been arrested for public drunkenness, according to Sehbai.
Sehbai believes that the original FIR accusing him and his family members of criminal actions was registered at the instigation of officials in the military government who are unhappy with reports critical of the regime that were published in the South Asia Tribune. The government's Press Information Department issued a statement today denying these allegations and claiming that the "filing of the case [against Sehbai] is coincidental rather than intentional."
Sehbai had previously worked as editor of the national English-language daily The News, one of Pakistan's most influential newspapers. He resigned from The News on March 1, citing government interference with the paper's editorial content.
As an organization of journalists dedicated to the defense of our colleagues worldwide, CPJ is deeply concerned that the harassment of Sehbai and his relatives is politically motivated. We urge Your Excellency to order a prompt inquiry into police actions against Sehbai's relatives. We also ask you to guarantee that Sehbai's cousin Asif Khan is not harmed in any way, and that he is released immediately.
We thank you for your attention to these urgent matters and await your response.
Sincerely,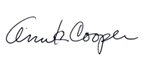 Ann Cooper
Executive Director