August 12, 2002

---
His Excellency Aleksandr Lukashenko
President of Belarus Republic
Minsk 220020
Via Facsimile: 011-375-172-23-58-25
---
Your Excellency:
The Committee to Protect Journalists (CPJ) is outraged by your government's continued use of libel lawsuits and official harassment in its unyielding assault on the independent press in Belarus. Your Excellency's repressive regime systematically violates the fundamental right of press freedom and forces independent journalists to work in an atmosphere of fear and intimidation.

Specifically, we wish to draw your attention to the following incidents:
• Defamation conviction against independent newspaper Nasha Svaboda:
According to Belarusian and international sources, on August 2, 2002, Minsk's Moskovsky District Court found the Minsk-based independent thrice-weekly Nasha Svaboda and its reporter Mikhail Padalyak guilty of defamation. The court fined the publication 100 million Belarusian rubles ($55,000) and ordered Padalyak to pay an additional 5 million Belarusian rubles ($2,700).
The court also ordered Nasha Svaboda to pay for a retraction to be printed in the pro-government newspaper Sovetskaya Belorussiya and in Respublika, a Council of Ministers publication. (In 1999, Nasha Svaboda's predecessor, Naviny, closed down after the same court levied an excessive fine against the publication of US$50,000 in a defamation lawsuit filed by Prosecutor General Viktar Sheiman, who was at that time head of the Security Council.)
Paval Zhuk, editor-in-chief of Nasha Svaboda, and Padalyak plan to appeal the verdict.
The lawsuit-filed by Anatol Tozik, chairman of the State Control Committee-came after Nasha Svaboda published a July 16 article alleging that Tozik had complained to Your Excellency about Prosecutor General Sheiman's professional conduct.
The lawsuit was filed days after Your Excellency publicly announced your distaste for what you called the media's attempts to "discredit highest-level officials" with "false information" and your desire to punish those who "disseminate" these "distorted facts."
• Criminal prosecution of editor-in-chief of the independent Rabochy:On June 20, 2002, Minsk's Pervomaisky District Prosecutor's Office charged Viktar Ivashkevich, editor-in-chief of the independent newspaper Rabochy, with criminally libeling Your Excellency. Under the Belarusian Criminal Code, defaming the president of Belarus is punishable by five years in prison.
The case against Ivashkevich stems from an article in a special August 2001 issue of the newspaper titled "A Thief Belongs in Prison," which accused you and your administration of corruption.
According to Belarusian and international news reports, Ivashkevich's trial has been set for September 11, 2002.
However, recent statements by Information Minister Mikhail Padhainy saying that the case is a "won process" suggest that this criminal case has been predetermined. Moreover, the trial date, which falls on the first anniversary of the attacks on New York City and Washington, D.C., appears deliberately chosen to minimize international scrutiny of the hearing.
• Ongoing harassment of journalist from now-defunct weekly Pahonya:On August 7, 2002, in an interview with Belarusian news agency BelaPan, Pahonya's editor-in-chief Mikola Markevich stated that the Hrodna City Executive Council had denied a petition to register his new publication, Holos. Earlier, Markevich submitted four other prospective newspapers for the council's approval-Hazeta Pahonya, Kalozha, Muzhytskaya Prauda, and Rekha-all of which were denied.
On June 24, 2002, the Leninsky District Court in the city of Hrodna, in western Belarus, found editor-in-chief Markevich and journalist Paval Mazheika guilty of defaming Your Excellency. The journalists were sentenced to two-and-a-half and two years, respectively, of hard labor.
The case stems from two September 2001 editions of Pahonya that criticized Your Excellency ahead of the September 9, 2001, presidential elections. According to Belarusian and international reports, the Hrodna Regional Court is scheduled to hear the journalists' appeal on August 15, 2002.
Based on our research, CPJ believes that Belarusian officials are using civil and criminal defamation laws, as well as registration procedures for new publications, to muzzle outlets that criticize and question state policies.
As Your Excellency is aware, the Belarusian Constitution guarantees freedom of opinion and convictions, as well as their free expression, to each citizen of Belarus.
Your Excellency, as the leader of your country, you are at the center of public debate. Therefore, you and other high-ranking officials must tolerate public scrutiny. Journalists cannot fulfill their role of independently reporting the news as long as the government has the power to criminally prosecute them for their work.
We urge you to work toward abandoning criminal defamation laws. We also call on you to do everything within your power to ensure that the cases against the journalists of Pahonya and Rabochy are dropped, that the fine against Nasha Svaboda is lifted, and that Pahonya's journalists are finally able to register their new publication in Hrodna.
Thank you for you attention to these urgent matters. We await your reply.
Sincerely,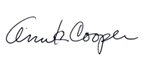 Ann Cooper
Executive Director