August 7, 2002

---
His Excellency Heidar Aliyev
President of Azerbaijan
19 Istiglaliyat Street
Baku, Azerbaijan 370066
Via facsimile: 011-994-12-920-625
---
Your Excellency:
The Committee to Protect Journalists (CPJ) is deeply concerned by your government's recent use of defamation lawsuits and official pressure to silence the Baku-based independent magazine Monitor, which is known for its critical reporting on government officials. We are also troubled by the ongoing harassment of the magazine's publisher and editor-in-chief, Elmar Huseynov.

According to Azerbaijani and international reports, on July 29, Baku's Yasamalsky District Court found Huseynov and Eynulla Fetullayev, a reporter for Monitor, guilty of defamation and ordered them to pay a fine of 50 million manats (US$10,200) and to publish a retraction of the article.
Monitor's recent troubles began directly after the magazine's April 6, 2002 launch. The Azerbaijani Defense Ministry sued Monitor for defamation after the magazine published a critical first-person account by Fetullayev about his experience in the military in the magazine's inaugural issue.
In addition, immediately following the release of its first edition, Monitor was unable to print subsequent issues because the state printing house Azerbaijan, as well as private printers Ekspress, CBS, and BPP, refused to print the magazine. "The publishing houses are refusing [to print Monitor], citing an order from above," said Huseynov. "The publishing houses fear reprisals from authorities," he added. Azer H. Hasret, chairman of Azerbaijan's Journalists Trade Union (JuHI), confirmed that "orders from above" are blocking the publication of Huseynov's magazine.
Huseynov said he now fears that a criminal defamation prosecution based on Fetullayev's article will be launched against him and the author.
This is simply the latest episode in your government's relentless persecution of Huseynov and his publications. Monitor, which was founded in 1996, was closed down in 1998 after authorities confiscated copies of the magazine from Baku vendors and sued Huseynov for defaming the Azeri people in an article titled "The Azerbaijani Nation in the 21st Century." Huseynov lost the lawsuit, and the publication was suspended.
Two years later, the magazine resumed publishing under the name Monitor Weekly, and Justice Ministry officials threatened to close it unless Huseynov published an apology for allegedly misleading statements contained in the 1998 Monitor article. On April 23, 2000, tax inspectors closed down the printing company where the magazine was produced and later allowed it to reopen on the condition that it cease printing Monitor Weekly. On May 7, 2000, tax inspectors sealed the magazine's Baku offices for alleged tax violations, although they did not provide any evidence to support the accusations. Later that month, in response to the complaint of a private company that accused the magazine of "propagating false information," Azerbaijan's Economic Court suspended publication of Monitor Weekly and froze its assets.
On September 4, 2000, Huseynov was informed that the court had revoked Monitor Weekly's license and the magazine was forced to suspend publication. The court allegedly handed down the judgment at a July 17, 2000, hearing held at the request of the prosecutor's office. Because Huseynov received the ruling after a delay of nearly two months, he was unable to appeal within the required 10 days of the date of the ruling. No one from the magazine's editorial office was advised of the July 17 hearing.
In September 2001, another one of Huseynov's publications, independent weekly newspaper Bakinsky Bulvar, was closed after Baku mayor Hajibala Abutalibov won a defamation lawsuit against the newspaper. Abutalibov sued Bakinsky Bulvar after it published an article criticizing the mayor for demolishing commercial kiosks, a move that left many people unemployed. Following the paper's closure, the court launched criminal proceedings against Elmar Huseynov for defaming the mayor and sentenced him to six months in prison. Huseynov served almost a month of his term when he was released by a presidential pardon in honor of the 10th anniversary of Azerbaijan's independence.
Based on our research, CPJ believes that Azerbaijani officials are using defamation laws and other tools at their disposal, including the intimidation of publishing houses, to silence Huseynov and his publications for questioning and criticizing government policies.
As an independent, nonprofit organization dedicated to defending the rights of our colleagues around the world, CPJ calls on Your Excellency to do everything within your power to ensure that politically motivated harassment of Elmar Huseynov cease immediately and that all obstacles to printing and distributing Monitor are eliminated.
On several occasions in the past, Your Excellency has expressed support for press freedom. We encourage you to take this opportunity to put your words into action and work to create an atmosphere in which all Azerbaijani journalists can practice their profession freely and criticize state officials without fear of reprisal or the risk of being driven out of their profession.
Thank you for your attention to these urgent matters. We await your reply.
Sincerely,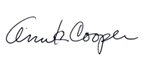 Ann Cooper
Executive Director