April 15, 2002

---
His Excellency Gen. Pervez Musharraf
President, Islamic Republic of Pakistan
Islamabad, Pakistan

Via facsimile: 92-51-922-4206
---
Your Excellency:
The Committee to Protect Journalists (CPJ) condemns the police assault yesterday on journalists in Faisalabad, Punjab Province, during a rally staged to promote an upcoming referendum to prolong your presidency for five more years.

Dozens of journalists walked out of the rally to protest hostile remarks by Punjab governor Khalid Maqbool, who accused the Pakistani media of undermining Your Excellency's referendum campaign "by publishing fake reports." As the journalists left the rally, which was held at the Iqbal Stadium in Faisalabad, baton-wielding police officers assaulted them.
According to a report in the national newspaper Dawn, at least 23 journalists were injured, including:
• A.R. Shuja, Tahir Rasheed, and Tasneem (full name unavailable) of the newspaper Khabrain;
• Ibrahim Lucky of the news agency Online Lahore;
• Mian Aslam of the newspaper Business Report;
• Mehtabuddin Nishat of the newspaper Ghareeb;
• Sarfraz Sahi of the newspaper Insaaf;
• Malik Naeem and Ashfaq Jahangir of the newspaper Parwaz;
• Naseer Cheema and Muhammad Bilal of the newspaper Current Report;
• Hamid Raza of the newspaper Juraat;
• Ramzan Nasir of the newspaper Tehrik;
• Mayed Ali of the daily The News;
• Roman Ihsan of the daily Jang;
• Nasir Butt, Ziaullah, and Khalid (full names unavailable) of the newspaper Pakistan;
• Mian Saeef of the newspaper Ausaf;
• Jawed Saddiqui of the daily Musawat;
• Saeed Qadri of the daily Din;
• Mian Rifaat Qadri of the Pakistani news agency News Network International; and
• Jawed Malik of the newspaper Soorat-i-Hal.
Members of the public also assaulted some journalists after Governor Maqbool, a retired lieutenant general, warned that "the public could take revenge on [journalists] if they did not desist from wrong reporting," according to Dawn. Maqbool then led the crowd in chanting "Shame!" against the press, prompting the journalists to walk out.
As a nonpartisan organization of journalists dedicated to the defense of our colleagues worldwide, CPJ is greatly troubled by these attacks. Based on the sequence of events, we have little doubt that they were inspired by Governor Maqbool's diatribe against the press.
We appreciate today's statement by Information Minister Nisar Memon expressing regret over the attack and promising to "take action against the responsible officials." CPJ also understands that Your Excellency has ordered an inquiry into the matter, and we respectfully ask that the results of this investigation be made public as soon as possible.
As we have noted before, the very nature of military rule threatens press freedom in Pakistan. Journalists no longer enjoy constitutional protections, and other democratic safeguards have been deeply compromised. CPJ urges Your Excellency to issue a public statement upholding the right of all journalists in Pakistan to report freely, without fear of reprisal.
Sincerely,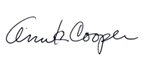 Ann Cooper
Executive Director