April 5, 2002

---
His Excellency Vladimir Putin
President of the Russian Federation
The Kremlin
Moscow, Russia

Via facsimile: 011-7-095-206-5173 / 206-6277
---
Your Excellency:
The Committee to Protect Journalists (CPJ) is gravely concerned about pending criminal libel charges against Igor Zotov, deputy editor-in-chief of the Moscow independent daily Nezavisimaya Gazeta.
Based on our research, CPJ believes that Zotov is facing politically motivated retribution for Nezavisimaya Gazeta's critical reporting, as well as for its association with Boris Berezovsky, a vocal critic of Your Excellency and the newspaper's majority shareholder.
In light of the recent liquidation of the TV-6 television network, in which Berezovsky also held the majority stake, the case against Zotov seems designed to silence yet another media outlet that has criticized official malfeasance in Russia.
It seems particularly suspicious that the charges were brought against Zotov shortly after the newspaper published his March 7 article on a Berezovsky-backed film that blamed the Federal Security Service (FSB) for apartment building bombings throughout Russia in 1999. Your Excellency's government contends that Chechen rebels perpetrated these attacks.
The case against Nezavisimaya Gazeta and Zotov is ostensibly based on a November 27, 2001, article alleging that three Moscow judges accepted bribes from the lawyers of Anatoly Bykov, a prominent businessman from the Krasnoyarsk Region, who was on trial for attempted murder.
As the editor responsible for that day's edition of the newspaper, Zotov is accused of libeling Moscow City Court chairperson Olga Yegorova and two federal judges from Moscow's Meshchansky Intermunicipal Court, V. Nikitin and N. Kurdyukov. He faces up to four years in prison if convicted.
The article cited anonymous sources in the FSB and other law enforcement bodies to support its claims about the three judges. On April 4, 2002, Nezavisimaya Gazeta published a letter from Krasnoyarsk governor Aleksandr Lebed to an undisclosed federal authority in Moscow containing similar allegations of judicial misconduct in the Bykov case.
On December 5, Nezavisimaya Gazeta published a letter from the businessman's attorneys repudiating the article's allegations. According to Russia's Law on Mass Media, publishing such a letter constitutes a retraction.
However, the three judges accused of bribery never contacted the newspaper seeking a retraction, according to a December 29 editorial in Nezavisimaya Gazeta.
In December 2001, the Moscow Prosecutor's Office launched a criminal libel investigation against Nezavisimaya Gazeta. On March 29, the prosecutor's office notified Zotov of its intent to press criminal libel charges against him and summoned the journalist to appear on April 1.
Zotov was hospitalized with high blood pressure before the date of the appearance. He remains in serious condition, according to Nezavisimaya Gazeta editor-in-chief Tatyana Koshkaryova. The prosecutors have been trying to contact him at the hospital, Koshkaryova said. CPJ fears that Zotov's health may deteriorate even further if authorities continue to hound him on his sickbed.
As a nonpartisan organization of journalists dedicated to the defense of our colleagues worldwide, CPJ believes that reporting on matters of clear public interest should not be a criminal offense. We hold that civil courts provide adequate recourse for individuals who feel they have been defamed.
CPJ calls on Your Excellency to do everything within your power to ensure that officials do not prosecute Zotov for doing no more than his duty. We also urge you to work with the State Duma to repeal criminal libel legislation. Pending repeal, we call on you to ensure that Russia's existing libel laws are not applied selectively to silence critical media outlets.
Thank you for your attention to these urgent matters. We await your response.
Sincerely,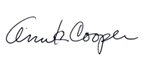 Ann Cooper
Executive Director