March 18, 2002

---
His Excellency Vladimir Putin
President of the Russian Federation
The Kremlin
Moscow, Russia

Via facsimile: 011-7-095-206-5173 / 206-6277
---
Your Excellency:
The Committee to Protect Journalists (CPJ) is extremely concerned that crippling damage awards in two recent libel suits threaten the survival of the independent, twice-weekly newspaper Novaya Gazeta. We also condemn a recent attempt to assassinate one of the paper's reporters.
Novaya Gazeta specializes in investigative journalism, including high-profile corruption cases involving government officials.
On February 22, Moscow's Basmanny Court ordered the newspaper to pay a fine of 30 million rubles (US$964,617) for defaming Alexandr Chernov, chairman of the Krasnodar District Court. Chernov claimed his reputation suffered after Novaya Gazeta published an editorial describing his lavish lifestyle.
The editorial alleged that Chernov was living beyond his means as a civil servant in order to make a political argument about the judge's professional conduct. As Your Excellency is well aware, freedom of political speech is crucial to the health of any democratic society, including Russia. And it seems absurd to argue that Novaya Gazeta's reporting could possibly have damaged the Russian state, which stands to collect the fine.
The second suit was brought by a financial institution, Mezhprombank, which claimed that one of its business deals had collapsed because of a December 2001 Novaya Gazeta article. The newspaper reported that Mezhprombank was involved in a scandal involving Russian money laundering through the Bank of New York.
Novaya Gazeta stands by its story. And while the article may have embarrassed bank officials, the newspaper has obtained documents that apparently demonstrate that its reporting did not lead to the collapse of the business deal in question.
Yet the Basmanny Court refused to accept the documents as evidence. On February 28, the court ordered Novaya Gazeta to pay 15 million rubles (US$482,309) in damages to the bank.
The newspaper plans to appeal both decisions but cannot do so until the court issues written judgments. These have not yet appeared, despite a Russian law mandating that courts provide written judgments within three days of a ruling.
Quite apart from the dubious merit of the two cases, the amount of these fines is unprecedented and threatens Novaya Gazeta's survival, according to management sources.

Novaya Gazeta has recently suffered physical as well as legal assault. On March 11, correspondent Sergei Zolovkin was the target of an assassination attempt in the southwestern town of Sochi, according to local press reports.
At around 10 p.m., Zolovkin and his wife had parked their car outside their apartment building and were walking to the building entrance when an unidentified gunman fired at the journalist. Zolovkin brought out his gas pistol, a nonlethal weapon that many Russians carry for self-defense. He fired the gas pistol twice, missing both times. The gunman fired once more (both bullets missed their target) and then ran away.
After Zolovkin gave chase, the gunman was arrested by a passing police patrol. The Sochi prosecutor's office has opened a criminal investigation.
Prior to the attack, Zolovkin had received several death threats arising from his reporting on organized crime and official corruption in the Krasnodar region. Zolovkin and his colleagues are convinced that the attempted murder was connected to his professional activities.
Our research shows that criminal investigations involving Russian journalists are frequently inconclusive, encouraging further attempts to intimidate the press. We find it ironic that while Russia's criminal justice system seems incapable of bringing the perpetrators of violent attacks against journalists to justice, libel suits against newspapers move through the courts with impressive efficiency.
CPJ calls on Your Excellency to ensure that Russian authorities investigate the attack on Zolovkin and bring its authors to justice. We also urge you to ensure that Novaya Gazeta's appeals are given a truly objective hearing. While we recognize that individuals have the right to seek legal redress for defamation through civil proceedings, adequate protections must be available for media outlets that investigate powerful individuals and companies.
Thank you for your attention to these urgent matters. We await your reply.
Sincerely,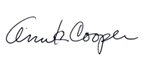 Ann Cooper
Executive Director