February 26, 2002

---
His Excellency President Abdel Aziz Bouteflika
C/o His Excellency Ambassador Idriss Jazairy
Embassy of Algeria
2118 Kalorama Road, N.W.
Washington, D.C. 20008

Via facsimile: 202-667-2174



---
Your Excellency:
The Committee to Protect Journalists is alarmed that independent Algerian journalists are facing criminal prosecution for defaming the military under restrictive new laws passed in June 2001.
During a February 25 court hearing, the Ministry of National Defense charged Selima Tlemcani, a journalist for the French-language daily Al-Watan, under the new law with defaming the army. In a December 11 article, Tlemcani had accused the military police of financial misconduct.
She was accompanied to court by Al-Watan editor Omar Belhouchet. Although Belhouchet was not named in the original complaint against Tlemcani, the presiding judge added the editor's name to the charges during the proceedings. A trial date for the two was set for March 18.
A week earlier, prosecutors had attempted to reinstate a 1997 judgment against Belhouchet that resulted from statements he made to the French media asserting that government officials may have been responsible for the murders of some journalists during Algeria's brutal civil war between 1992 and 1995.
In November 1997, Belhouchet received a one-year suspended sentenced and appealed the decision. He told CPJ that the authorities never pursued the case after his appeal and that he was surprised that the case was revived. The court is expected to rule before March 4.
The Ministry of Defense has also lodged complaints against at least three other journalists, who have been summoned by the police for questioning for allegedly defaming the military through their writing or cartoons
According to the new Penal Code amendments, journalists face up to one year in prison and fines up to 250,000 dinars (US$3,200) for defaming the president. The new restrictions also impose similar punishments for defaming the Parliament, the courts, the military, or other state institutions. In libel cases, writers, publishers, and responsible editors are held accountable for offending articles, along with publications themselves, which can fined up to 2.5 million dinars (US$32,000).
These complaints from the Ministry of Defense are clearly attempts to use the new Penal Code amendments to intimidate the independent press. Algeria is a signatory of the International Covenant on Civil and Political Rights, Article 19 of which guarantees freedom of expression, and should therefore not subject journalists to criminal prosecution for fulfilling their professional duties.
As a nonprofit organization of journalists dedicated to protecting press freedom worldwide, CPJ urges the Algerian government to stop this campaign against the independent media and to allow the press to pursue its profession without fear of harassment and legal retribution.
We thank you for your attention to this matter and look forward to your response.
Sincerely,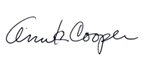 Ann Cooper
Executive Director