December 10, 2001
His Majesty Emir Sheikh Hamad bin Isa al-Khalifa
C/o H.E. Ambassador Dr. Muhammad Abdul Ghaffar
3502 International Drive, NW
Embassy of the State of Bahrain
Washington, DC 20008
Via facsimile: 202-362-2192
Your Excellency:
The Committee to Protect Journalists (CPJ) is deeply concerned about recent criminal charges brought against Bahraini journalist Hafedh ash-Shaikh Saleh, apparently based on his public criticisms of the government.
On November 11, Saleh appeared in a Manama courtroom to face charges of "harming national unity." The charges were filed by the Ministry of Information and were ostensibly based on unspecified articles that Saleh had published in the Bahraini daily Akhbar Al Khaleej. The journalist was released upon paying bail of 50 dinars (approximately US$133).
Saleh told CPJ that he suspects the charges actually stemmed from a November 4 article published in a Lebanese newspaper called the Daily Star, in which he used Your Majesty's recent visit to Washington to criticize Bahrain's foreign policy toward the United States.
According to the Bahrain Human Rights Society, the Information Ministry has announced that it intends to contact other Gulf governments in an attempt to dissuade regional media from publishing Saleh's work. Saleh is to appear in court again after Ramadan, which ends around December 15.
As a nonpartisan organization of journalists dedicated to defending our colleagues worldwide, CPJ believes the charges brought against Hafedh ash-Shaikh Saleh are a serious threat to independent journalism in Bahrain. We call on Bahraini authorities to drop the charges immediately.
Thank you for your attention to this urgent matter. We look forward to your reply. Sincerely,
Sincerely,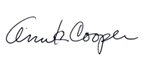 Ann K. Cooper
Executive Director