November 26, 2001
Her Excellency Khaleda Zia
Prime Minister, People's Republic of Bangladesh
Office of the Prime Minister
Dhaka, Bangladesh
Via facsimile: 011-88-02-811-3244
Your Excellency:
The Committee to Protect Journalists (CPJ) is deeply disturbed by the imprisonment and prosecution of Shahriar Kabir, a well-known journalist, author, and human rights activist.

Authorities arrested Kabir on the evening of November 22, when he returned to Bangladesh from India after interviewing minority Bangladeshi Hindus who had fled there following attacks against their community in the wake of the October 1 parliamentary elections.
Kabir–a documentary filmmaker, regular contributor to the national Bengali-language daily Janakantha, and author of several books about Bangladesh's war for independence–was arrested for "anti-state activities on the basis of intelligence reports and at the instruction of higher authorities," according to a police report.
After detaining Kabir at the Dhaka International Airport, intelligence agents confiscated his camera, film, videotapes, and audiotapes. A statement issued by the Home Ministry said Kabir was "involved in a heinous bid to tarnish the image of Bangladesh and its government."
During a November 25 hearing at the Chief Metropolitan Magistrate's Court in Dhaka, the court inspector argued that Kabir's reporting in India threatened to "destroy communal harmony and worsen the country's law and order situation," according to a report published today by the Daily Star, a leading national newspaper.
On November 26, prison authorities at Dhaka Central Jail told journalists they had received authorization from the Home Ministry to detain Kabir for up to 30 days under the provisions of Bangladesh's Special Powers Act of 1974. Authorities frequently abuse the act, which allows for the arbitrary arrest and detention of any citizen suspected of engaging in activities that threaten national security.
As an organization of journalists dedicated to the defense of our colleagues around the world, CPJ urges your government to drop all charges against Shahriar Kabir immediately, and we call for his prompt and unconditional release.
We thank you for your attention to this urgent matter and await your response.
Sincerely,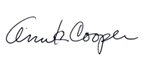 Ann K. Cooper
Executive Director