November 8, 2001
President Robert Mugabe
Office of the President
Munhumutapa Building
Samora Machel Avenue/ 3rd Street
Harare, Zimbabwe
Via Facsimile: 011-263-4-708-820
Your Excellency,
The Committee to Protect Journalists (CPJ) condemns today's arrests and detentions of Geoff Nyarota, editor-in-chief of the Daily News, Zimbabwe's only independent daily newspaper, and Wilf Mbanga, the former chief executive officer of the Associated Newspapers of Zimbabwe (ANZ), the company that publishes the Daily News.

Nyarota and Mbanga were picked up by plainclothes police officers from their homes in Harare shortly after 6:00 a.m. this morning and taken to the headquarters of the Criminal Investigation Department (CID). Neither of them was informed of the charges against them, say local sources.
Both Nyarota and Mbanga were interrogated about ANZ's financial records; their arrests apparently stem from a dispute regarding ANZ's legal registration forms. Authorities allege that the company filed a fraudulent application for an operating license to the Zimbabwe Investment Center, because ANZ listed its former company name as "Motley Investment," a non-existent entity.
Sources at the Daily News, however, say that the mistake was a clerical error made by the consulting house that filed the application on behalf of ANZ. The name of the former company should have been listed as "Motley Trading," in which Nyarota and Mbanga were the major shareholders.
Although the management consulting house issued documents confirming the error to the Daily News' lawyers, authorities continue to detain Nyarota and Mbanga. The newspaper's lawyers are currently submitting an urgent application for their release.
While we take no position on the specifics of the allegations regarding the ANZ registration process, we are outraged that the government has converted an apparent bureaucratic misunderstanding into a criminal matter. The only possible explanation for the arrests of Nyarota and Mbanga is that the government seeks to intimidate the Daily News in reprisal for its critical reporting.
This is only the latest instance of what we believe is an orchestrated campaign against the independent paper, which began early this year with the bombing of its printing presses and has gained intensity as next year's presidential elections approach.
The government's allegation that registration forms were not properly filed is at most an administrative matter, and there can therefore be no justification for Nyarota's and Mbanga's arrests. We call for Nyarota's and Mbanga's immediate release, and an end to government harassment of the Daily News.
Sincerely,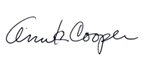 Ann K. Cooper
Executive Director